I Was Hit by a Car on My Bicycle. What Do I Do?
"I was hit by a car on my bicycle."
A serious bicycle accident in Monterey County can be devastating.
A bicyclist can suffer serious physical and psychological injuries in an accident. Often, the injuries are so severe that the victim requires extensive medical treatment and cannot work due to a temporary or permanent disability.
According to a fact sheet from the U.S. Centers for Disease Control and Prevention (CDC), the likelihood of sustaining injuries from a bike accident is quite low—only about 1 percent of all trips taken are on a bicycle. Yet. "bicyclists face a higher risk of crash-related injury and deaths than occupants in motor vehicles."
The immediate aftermath of a bicycle accident is disorienting, but it is important to know what steps you should take after you suffer a bicycle injury.
An article in Consumer Reports provides some important tips for bicyclists who are injured. We have also gathered that information alongside other important information for cyclists in California who are injured in collisions.
So what should you do after a bicycle accident?
1. Move Yourself and Your Bicycle off the Road
If you are able to do so, it is extremely important to get out of the road once you have been hit by a driver. Remaining in the street can increase your risk of additional injury as other motor vehicles pass by.
2. Gather Information at the Scene of the Crash
Take as many photographs as possible at the scene of the accident, recording injuries and property damage in close-up photos in addition to capturing images of the larger scene.
Moreover, you should always gather contact information from any drivers involved in the crash, as well as any witnesses. You should obtain phone numbers, names, and identifying information. Do not forget to record the license plate number of the driver who struck you.
3. Contact the Police
You should call 911 and file a police report. Even if you are not certain about the extent of your injuries, it is important to have a law enforcement officer come to the scene of the collision. The law enforcement officer who comes to the scene may issue the driver of the motor vehicle a citation, and this can be helpful for proving fault when you file a claim.
4. Seek Medical Attention
Many bicycle injuries take hours—or sometimes more—to produce signs or symptoms. As such, it is important for any cyclist who is injured in a crash to seek medical attention to assess the extent of the injuries. An early medical report is extremely helpful when filing your claim since it provides proof of your injuries.
5. Keep Your Bike in Damaged Condition
Do not repair your bike until you have settled your claim. Repairing any damage also means that you are eradicating evidence that can be helpful to your case.
Seek Advice from a Monterey Bicycle Accident Lawyer
Most importantly, you consult with a Monterey bicycle accident lawyer about your claim as soon as possible.
If you need to file a lawsuit in order to obtain compensation for your losses, you will need to do so within the time limit set by the California statute of limitations. For most personal injury cases, the statute of limitations is two years, but it may be shorter.
Contact the Allen Law Firm today to learn more about the services we provide to personal injury victims in the Monterey area.
We also serve victims in Santa Cruz, Pacific Grove, Salinas, Seaside, Watsonville, Scotts Valley, Marina, Aptos, Live Oak, Capitola, and Carmel.
INJURED IN A BIKE ACCIDENT?
Discuss your case with us during a Free Consultation.
Schedule Today
Source: Pedestrian and Bicycle Information Center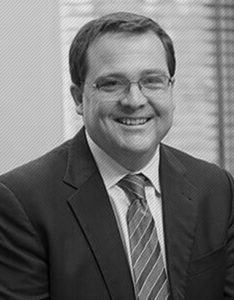 Scott Allen is the founder of Allen Law Firm. Scott earned his Juris Doctor degree from the Boalt Hall School of Law (now known as Berkeley Law) at the University of Berkeley in California and has over 20 years of experience practicing personal injury law. He is a member of the State Bar of California and has earned a Superb rating by Avvo. To learn more about Scott, read his full bio here.