Free Sober Holiday Rides Program
Holiday Rides to Get Home Safe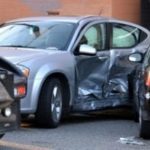 Every day in America, 27 people die as the result of a drunk driving car crash, and in California there were 936 DUI Arrests.
As a personal injury lawyer, I am all too familiar with these stories. I have seen first hand the devastation that a momentary lapse in judgment — getting behind the wheel after drinking — can cause.
There are certain US holidays during which drunk driving is especially common. That's why I offer to pay for rides home during popular drinking holidays. If I can prevent even one drunk driving crash then it's money well spent.
How the Program Works
It's easy to participate. Simply call an Uber, Lyft, or a taxi if you've been drinking, and send me the bill. After that, I'll reimburse you for the ride.
Requirements
Rides must begin and/or end within the city of Santa Cruz.
Rides must be taken between 5pm on the day of the qualifying holiday and 10am the day after.
You must be of legal drinking age (21 and over) at the time the ride is taken to qualify.
Valid for one, one-way ride.
Limit one reimbursement per household for Halloween day (Wednesday, October 31).
Maximum value of $30.00.
The maximum value includes a tip up to 10%. Anything above a 10% tip on the base fare will not be reimbursed.
Participation in this promotion is limited to the first 200 submissions for rides taken.
Submissions must be made within 7 days of the qualifying holiday and must include receipt, photocopy of valid driver's license, and PayPal email address using the address below:
Allen Law Firm
C/O Cab Ride Program
55 River Street Suite 100
Santa Cruz, CA 95060