Monterey Personal Injury Lawyer
No matter how diligent you are, accidents can happen in a blink of an eye.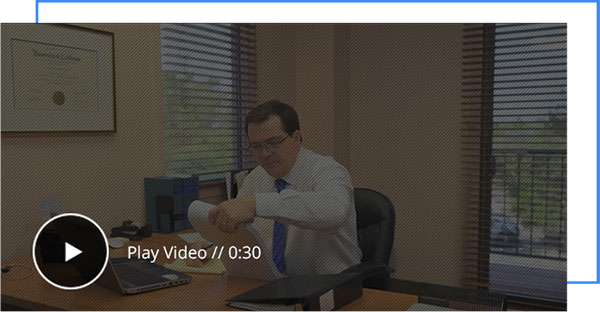 In those seconds, your life can significantly change, especially when you suffer severe physical, mental, and emotional injuries.
If someone severely injured you in an accident, you have a right to pursue monetary compensation. Not only that, you may need to file a lawsuit to protect your personal and financial wellbeing. Accidents cause medical expenses to add up quickly, and too much time away from work can be catastrophic.
When the careless or even reckless actions of others turn your life upside down, it can be scary to think about how you will pay the bills or care for your family. But help is available. The experienced Monterey personal injury lawyers at the Allen Law Firm will fight for just compensation while you recover.
The Allen Law Firm has recovered millions of dollars for clients involved in:
Car accidents,
Bicycle accidents,
Slip and fall incidents,
Pedestrian versus vehicle crashes, and
Truck accidents.
We know how to build a successful case. And unlike at large firms where attorneys pass your case off to other staff and never call you back, Scott Allen will talk with you directly and answer your questions. He understands the trauma and fears that his clients often suffer from after such a life-changing experience, and he will personally handle your legal claim.
Even if you partially caused the accident, you may still need help. Medical, auto, and disability insurance companies often delay or avoid paying claims. They also make low-ball offers that are unfair and do not cover your expenses. Our firm can help you deal with the insurance companies and obtain the recovery you need.
At the Allen Law Firm, we advocate the rights of personal injury victims to fair compensation. We are an experienced legal team with 20 years of helping clients in Monterey, Santa Cruz, and other surrounding areas in Northern California with their personal injury claims.
We have represented clients in a wide range of personal injury cases. Our firm takes pride in our caring yet aggressive approach handling your case. We strive to be empathetic with every case we handle to fuel us in negotiating for the maximum compensation possible for our clients.
Contact An Experienced Monterey Personal Injury Lawyer Today
If you or a loved one is injured in an accident, you can benefit from the insight and advice of an experienced personal injury attorney. At the Allen Law Firm, our goal is, first and foremost, to help accident victims. We want you to focus on recovering from your injuries while we handle all the legal aspects of your case. Even if you have not yet decided to hire an attorney, we are happy to answer questions about how to obtain appropriate medical treatment, how to deal with insurance companies, and whether you may have a solid legal case or not. If you do decide to hire our Monterey injury lawyer, you can trust that we work zealously to help you recover the maximum compensation possible for your case.