California Wrongful Death Statute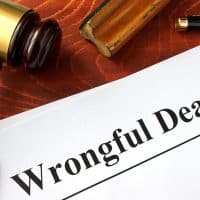 It is difficult to lose a loved one, but it is even more tragic when your family member dies due to the negligence of another person. You suffer tremendously without that person's contributions to your home, family, finances, and relationships.
The California Wrongful Death Statute does provide certain rights to recover, compensate in such a case, but the legal implications are highly complex. An experienced Santa Cruz wrongful death attorney can provide more information on your specific situation, and some background information may also help.
Overview of California's Wrongful Death Statute
The state law on wrongful death allows compensation for certain family members for the void they experience as the result of a loved one's death. Only certain individuals have legal standing to file a claim for wrongful death, including:
The decedent's surviving spouse;
Children of the deceased;
Minors that were at least 50 percent financially dependent upon the person who passed;
If he or she did not have a will other descendants may receive portions of the decedent's estate
Wrongful death claims typically involve negligence, making them similar to a personal injury case; the difference is that the victim died instead of being hurt. Therefore, it is necessary for a claimant to prove that the responsible party breached the legal duty to act in a reasonably safe manner and that this failure led to the victim's passing.
Though negligence takes many forms, some of the more common types of claims for wrongful death include:
Car, motorcycle, or truck crashes;
Pedestrian and bicycle accidents;
Slip and fall incidents and other fatal injuries that occur due to hazardous conditions on property;
Defective products;
Medical malpractice; and,
Many other scenarios
It is also possible to file a wrongful death claim if the victim died as a result of intentional conduct. If you have proper legal standing, you may recover if your loved one was killed from criminal activity or abuse.
Damages for a Wrongful Death Claim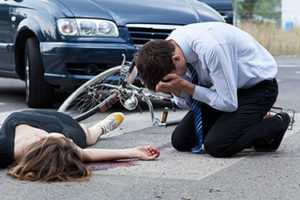 If successful in proving the essential elements of a wrongful death claim, you may receive entitlement to recover for the losses you suffer, including:
Economic damages, such as the loss of the decedent's financial support, funeral and burial expenses;

Losses related to the contributions the deceased individual would have provided;

Noneconomic damages, which refer to the losses of society, companionship, guidance, moral support, protection, and similar harms
Survival Actions
A wrongful death case is often accompanied by a survival action, which is a distinct type of claim. The key factor in a survival action is to provide compensation to the decedent for losses he or she sustained, as separate from those the family members suffer. So long as the person did not die immediately, the estate of the deceased may receive entitlement to recover for medical costs for treatment, lost wages, and similar damages. Note that the statute on survival actions does not allow recovery for pain and suffering.
Trust a Santa Cruz Wrongful Death Attorney with Your Case
If you lost a loved one in an accident or through intentional conduct, please contact the Santa Cruz, CA offices of the Allen Law Firm to set up a free, no-obligation consultation. We can tell you more about your options after reviewing the details of your claim.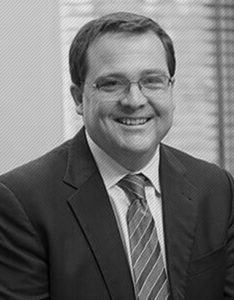 Scott Allen is the founder of Allen Law Firm. Scott earned his Juris Doctor degree from the Boalt Hall School of Law (now known as Berkeley Law) at the University of Berkeley in California and has over 20 years of experience practicing personal injury law. He is a member of the State Bar of California and has earned a Superb rating by Avvo. To learn more about Scott, read his full bio here.