Tips for Negotiating with the Insurance Company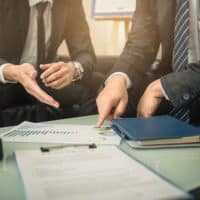 It is unfortunate to become injured as a result of someone else's carelessness. But, California law does allow you to file a claim against the negligent party. You may picture attorneys, a judge, and jury, but the truth is that many of these claims settle out of court long before they head to the courthouse.
In such a situation, you will likely be discussing settlement with an insurance company. This is common in a Santa Cruz car accident case, but there are other situations involving an insurer, such as slip and fall injuries, dog bites, claims based upon defective products, and many more. Though you should consider retaining a personal injury attorney to assist, here are some tips for negotiating with the insurance company if you decide to go it alone.
Take Action Quickly
First and foremost, it is critical to communicate with the insurance company right away after an injury. This is because of California's statute of limitations, which is two years in a case based upon wrongful or negligent conduct. If you do not file a lawsuit within this time frame, your claim becomes forever barred.
It is also important to take action quickly because you are in a better position to preserve evidence. The physical condition at the accident site may deteriorate and witness recollection can fade over time, so time is of the essence.
Understand the Role of the Insurer
It is also important to know what you are up against in negotiating with an insurance provider. The company is a business, so profits are its number one goal. An insurer has your best interests in mind and will do everything possible to pay out the bare minimum. Therefore, when you approach the insurance company, you may receive an outright rejection of your claim or a counteroffer for less than you requested. The adjuster's justification may be:
You were actually at fault, or partially at fault, in the accident that caused your injuries;
You did not provide sufficient evidence and paperwork to support your claim; or,
Your injuries were not severe enough to warrant the amount you are claiming.
Avoid Making a Hasty Decision
There may come a point in negotiations where the amount the insurance company offers is enough to partly compensate you, but you are too frustrated or overwhelmed to continue discussions. If explanations become complicated, the figure is attractive, or the adjuster is telling you to take it or leave it. You may decide to agree to avoid the headaches, but this could be a mistake.
Consult with a Skilled Santa Cruz Personal Injury Attorney
If these tips for negotiating with an insurer sound complicated, it is because they are. You are better off putting your claim in the hands of a personal injury lawyer you can trust. Our attorneys at the Allen Law Firm have extensive experience taking on tough insurance companies, backed up by knowledge of relevant California laws. Please contact our Santa Cruz, CA office to set up a Free Consultation regarding your legal options.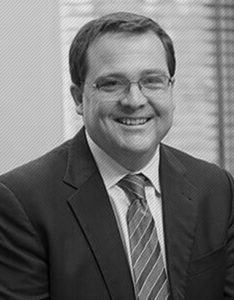 Scott Allen is the founder of Allen Law Firm. Scott earned his Juris Doctor degree from the Boalt Hall School of Law (now known as Berkeley Law) at the University of Berkeley in California and has over 20 years of experience practicing personal injury law. He is a member of the State Bar of California and has earned a Superb rating by Avvo. To learn more about Scott, read his full bio here.