How to Report a Dog Attack in California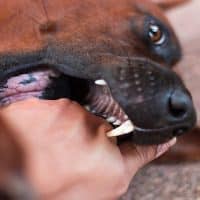 While man's best friend is often associated with companionship, fun, and unconditional love, there is a dark side of our furry friends when dogs attack. From the smallest Chihuahua up to the massive Bull Mastiff, any dog is capable of biting, scratching, or mauling, even when not provoked.
Data compiled by the Centers for Disease Control and Prevention (CDC) reveals that approximately 4.5 million victims suffer dog bites every year; considering the U.S. population hovers around 325.9 million, that amounts to about one bite for every 72 people. If you are one of these victims, it is important to know how to report a dog bite in Santa Cruz.
Reporting to Local Authorities
After you seek proper medical care, you should file a report with local agencies in your community. The authorities to contact depending on where you live and which departments oversee dog attacks and similar matters. It may be a county office or city official, and there may be multiple offices to file a report, so be sure to check with your municipality rules. For example, you may need to contact animal control, your local health department, and other agencies.
You should provide as much detail as possible when completing the required forms so be sure to include:
The owner's name and contact information, if available;
The location, time, and date of the dog attack;
The circumstances surrounding the encounter, such as what you were doing, where you were going, and other details;
A description of the animal, including its breed, size, approximate weight, coloring, and other physical attributes;
Notes on whether you believe the dog was a stray; and,
Any other information you can recall about the incident.
Filing a Police Report
In addition to reporting to local authorities, you should fill out a police report detailing the dog attack. California has enacted a statute on dangerous dogs, so the owner – if one exists – may be charged with a crime under certain circumstances. If the dog bit someone in the past, owners must take reasonable steps to protect against future attacks, and a violation of this duty is a criminal offense.
Consult with a Dog Attack Attorney
Even after you report a dog attack with local officials and police, you should also talk to a dog bite lawyer about your situation. Your injuries may not seem severe, but you may incur expensive medical bills for treatment. Surgery is often required for the serious bites, scratches, and puncture wounds associated with a dog attack. Plus, these types of injuries are prone to infection.
Also, note that an animal attack can have long-lasting consequences. Emotional distress and a debilitating fear of dogs is common among victims, which may require psychiatric or psychological treatment.
Discuss Your Claim with an Experienced Santa Cruz Dog Bite Lawyer
The effects of a dog attack may be can be devastating, especially considering the likelihood of infection. Under the circumstances, it is critical to consult with an attorney that has specific experience in dog bite cases. For more information or to learn more about your legal options, please contact the Allen Law Firm to set up a Free Consultation at our Santa Cruz, CA offices.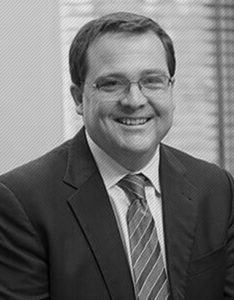 Scott Allen is the founder of Allen Law Firm. Scott earned his Juris Doctor degree from the Boalt Hall School of Law (now known as Berkeley Law) at the University of Berkeley in California and has over 20 years of experience practicing personal injury law. He is a member of the State Bar of California and has earned a Superb rating by Avvo. To learn more about Scott, read his full bio here.