How Do I Get an Accident Report in Santa Cruz?
How to Get a Crash Report in Santa Cruz, California
Unfortunately, car accidents remain a threatening public safety problem in Santa Cruz, California. According to data provided by the California Office of Traffic Safety, 329 people were injured or killed in auto accidents in the City of Santa Cruz in 2015 alone.
If you were hurt in a crash due to another driver's negligence, you need to be able to protect your legal rights and financial interests. You may be entitled to compensation for your damages!
To make an effective personal injury claim, you must first get an accident report.
Here are the steps to get the report, and why the report is important.
Identify the Police Department That Issued the Accident Report
Figuring out how to get a copy of your accident report in Santa Cruz County can be confusing. There are a variety of police departments that could be called to investigate your accident, and each department keeps its own traffic collision reports.
The first step in getting your Santa Cruz accident report, then, is to identify which police department prepared the report. For example, was the investigating officer from the City of Santa Cruz Police Department, the Santa Cruz County Sheriff's Department, the California Highway Patrol, or from the police department in another city such as Watsonville or Capitola?
When you speak to the officer investigating your crash, ask for a copy of his or her business card so that you have the officer's name and the name of the police department. Also ask the officer to write the incident number or investigation number on the card, which makes it easier to request a copy of the report in the future.
Complete a Collision Request Form
If your Santa Cruz accident report was prepared by the California Highway Patrol (CHP), in order to get a copy of the report, you will be required to complete a CHP 190 (Collision Request Form). This form should be submitted, in person or by mail, to your local CHP office. In Santa Cruz County, the only California Highway Patrol office is located at:
10395 Soquel Drive
Aptos, CA 95003-4937
Phone: (831) 662-0511
In terms of completing the CHP Collision Request Form, you should be prepared to:
Provide basic details about your crash;
Verify that you are a 'party of proper interest', such as the driver, a passenger, a vehicle owner, or parent of a child who was involved in an accident; and
Submit a photocopy of your driver's license or valid identification card.
If the investigating officer was from the City of Santa Cruz Police Department, you can call for information in the Records Department at 831-420-5870 or visit the department at:
Santa Cruz Police Department
155 Center Street
Santa Cruz, CA. 95060
Learn Your Rights
If you've suffered an accident, talk to a lawyer who will explain your rights and options, free of charge.
If you are having any trouble obtaining your Santa Cruz accident report or if you have any questions or concerns about the content of the report, you should contact an experienced car accident lawyer immediately.
Why Your Santa Cruz Accident Report Matters
Your auto accident report could have a significant effect on your personal injury claim. This is particularly true if fault for the crash is being disputed by the other driver or their insurance company. The Santa Cruz accident report will contain some key information that will help to provide clarity and establish some basic facts. This might include:
When the crash occurred (time and date);
The weather and road conditions at the time of the wreck;
Basic contact information for both drivers, and possibly for witnesses;
Brief statements from the drivers and from any witnesses;
A brief account of the vehicle damage;
A brief account of any obvious injuries; and
General observations from the responding police officers.
In addition, the accident report will likely indicate whether or not any traffic tickets were issued at the scene of the accident. The responding police officer may give an opinion with regards to fault, or that question may be left unanswered.
If the report includes a statement made by the other driver, it can be an important piece of evidence that your attorney can use against the other driver's credibility at trial – particularly if the other driver later changes his or her story about how the accident occurred. The report needs to be reviewed by a skilled Monterey auto accident lawyer.
Contact Our California Auto Accident Attorneys Today
At the Allen Law Firm, our Santa Cruz auto accident lawyers have helped many injured victims recover maximum compensation. If you or a loved one was hurt in a car crash in the Central Coast region of California, we can help.
Contact Us For a Free, No Strings Attached Case Evaluation.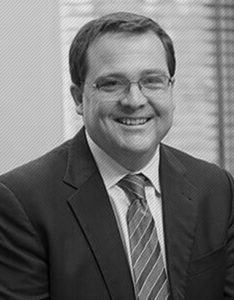 Scott Allen is the founder of Allen Law Firm. Scott earned his Juris Doctor degree from the Boalt Hall School of Law (now known as Berkeley Law) at the University of Berkeley in California and has over 20 years of experience practicing personal injury law. He is a member of the State Bar of California and has earned a Superb rating by Avvo. To learn more about Scott, read his full bio here.