What To Do, And What Not To Do, After A Car Accident
In the chaos following an injury-causing car accident, it is likely that the last thing on your mind is how you can protect your rights under California law. Still, pursuing a claim for compensation should be a primary concern, as you will likely suffer tremendously from your injuries. You will incur medical costs and may be out of work, in addition to the agonizing pain. Therefore, after you seek proper medical treatment for your injuries, here's what to do and not do after you are hurt in a car accident.
DO document everything about the car accident.
When you are physically able, it is important to write down the details surrounding the accident, including:
The date and time;
Where you were going;
The weather conditions;
The presence of traffic lights or signals;
How you believe the accident happened; and,
Any other information you recall, whether you think it would be relevant or not.
DON'T wait to file your auto collision claim with the insurance company.
The main reason to avoid delays in filing your claim with an insurer is California's statute of limitations, which requires you to file a lawsuit within two years after the accident. A secondary consideration in taking quick action is to preserve evidence. Witness recollections and physical evidence at the scene of the accident may deteriorate over time.
DO understand how insurance companies work.
Insurers are businesses that rely on profits to succeed. They do not make money by paying out large sums to claimants, so adjusters will do all they can to justify offering a low-ball settlement amount. The insurance company may doubt the extent of your injuries, contest your version of who was at fault in the accident, or – worse – try to pin the blame on you.
DON'T go it alone and try to represent yourself.
When you know how insurance companies work, you can see that you are at a disadvantage if you try to pursue a car accident claim on your own. This is likely the first time you are seeking to recover compensation for your injuries, whereas these employees deal with claims every day. Though they are likely not attorneys, they do have a firm grasp of the law. Adjusters will not put your interests first when it comes to the amount you can recover after suffering injuries in an auto crash. You risk being under-compensated for all of your losses, which could include:
The medical costs related to your treatment, including emergency care, surgery, prescriptions, physical therapy, and other expenses;
Your lost wages, if you were unable to work as a result of the accident;
Pain and suffering;
Diminished quality of life;
Losses based upon relationships with family, friends, and loved ones; and,
Other amounts based upon your circumstances.
DO Consult with an Experienced Car Accident Lawyer in Santa Cruz
These tips on what to do and not do after an auto crash may be useful, but advice and counsel from a skilled car accident attorney can go further in protecting your rights. If you were hurt in a motor vehicle collision, please contact the Allen Law Firm in Santa Cruz, CA. We can set up a Free Consultation to review your case.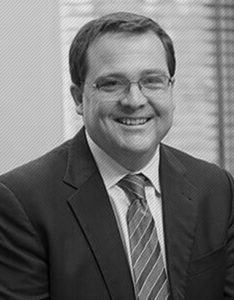 Scott Allen is the founder of Allen Law Firm. Scott earned his Juris Doctor degree from the Boalt Hall School of Law (now known as Berkeley Law) at the University of Berkeley in California and has over 20 years of experience practicing personal injury law. He is a member of the State Bar of California and has earned a Superb rating by Avvo. To learn more about Scott, read his full bio here.