A Dog Bit Me on the Owner's Property – Should I Sue the Owner?
Many homeowners, and even some private business owners, keep dogs.
Sometimes, the dogs are kept as pets and companions. In other cases, a dog is kept for security reasons.
Regardless, however, if you've been bitten by a dog on the dog owner's property, you should contact an experienced Monterey and Santa Cruz dog bite lawyer. You may have questions about what your rights are, and whether or not you should file a lawsuit. We can help you.
Here's a look into what you need to know.
Dog Owners in California Are Strictly Liable for Damages Caused by Their Animals
The statute regarding liability for damages caused by dog bites and attacks in California is clear: language states that "The owner of any dog is liable for damages suffered by any person who is bitten by the dog…lawfully in a private place, including the property of the owner of the dog…"
This means that even if you were on the dog owner's property, so long as you were there lawfully, which means that you were not trespassing at the time of the incident, you can hold the dog owner strictly liable for your injuries. Strictly liable means that you do not have to prove negligence.
What If I Was Trespassing at the Time of the Dog Attack?
If you were trespassing at the time of the dog bite, you no longer have the right to hold the dog owner strictly liable for your damages. However, you could hold the property owner liable for their failure to use reasonable care to keep the property in a safe condition.
California Civil Jury Instructions, section 1001. Basic Duty of Care, reads that landowners are negligent if they fail to use reasonable care to keep their property in a reasonably safe condition, and that they must use reasonable care to discover unsafe conditions, repair and replace unsafe conditions, or/and give adequate warning of unsafe conditions. The instructions continue to read that duties are no longer imposed under rigid classifications of trespasser, licensee, and invitee.
If a dog is known to be dangerous or aggressive by the dog owner, yet the dog owner fails to restrain it or prevent it from causing harm to those who enter the property, the dog owner may be found negligent. If this is the case, the owner may be held liable for your injuries.
Contact the Allen Law Firm Today to Learn More About Your Rights if Bitten by a Dog
Dogs can be loving and cuddly, but also dangerous and terrifying. What's more, when a dog attacks, the potential for serious harm to the victim is great.
If you have been attacked by a dog in California, even if you were on the property of the dog's owner at the time of attack, and even if you were trespassing, you may still have a cause of action. To learn more about your rights and how to recover compensation for your losses, call our law firm today. We offer free personal injury case consultations.
We will fight for your rights and make sure you get the compensation you deserve.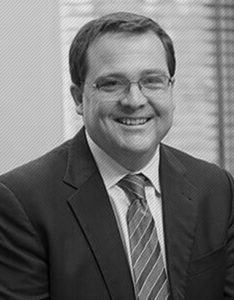 Scott Allen is the founder of Allen Law Firm. Scott earned his Juris Doctor degree from the Boalt Hall School of Law (now known as Berkeley Law) at the University of Berkeley in California and has over 20 years of experience practicing personal injury law. He is a member of the State Bar of California and has earned a Superb rating by Avvo. To learn more about Scott, read his full bio here.