What to Do After a Hit-and-Run Accident
When a car accident occurs in the state of California, both drivers are required under law to stop their vehicles. When a driver fails to stop and exchange information with the other driver, they have committed a hit-and-run, which can have civil and criminal implications.
For the victim of a hit-and-run, knowing what steps to take next can be confusing, especially when dealing with fear about not being able to recover compensation for your injury due to the lack of at-fault driver. Don't give up hope – here are some steps to take after a hit-and-run accident that can help to improve your chances of compensation:
Steps To Take Immediately Following a Hit-and-Run
Write down as much as you can remember about the driver and vehicle. One of the first things that you should do, as soon as you are able, is to write down as much as you can about the driver and the vehicle that hit you. This includes the vehicle make, model, color, and license plate number, as well as any distinguishing features, and details about the driver, such as hair color, gender, approximate age, etc.

Call the police and file a report. While you are still at the scene of the accident, you should call the police and file an accident report. The earlier that you call the police to report the accident and report that the driver has fled the scene, the greater the chances are that the police will be able to track down the hit-and-run driver.

Seek medical care. Seeking medical care after a collision is always important, hit-and-run accident or not. If you do not seek medical care and have proof of receiving care, recovering compensation for any injuries you suffer will be very difficult.

File a report with your insurance company. Even if the driver who hit you hasn't been identified, you should still call your own auto insurance company and file a report as soon as possible. Even though California is an at-fault state for car accidents–which means that drivers who cause accidents are responsible for paying for them–you may be able to recover compensation under your own policy, such as your uninsured/underinsured motorist policy or medical payments coverage.

Call a lawyer. A hit-and-run accident can be scary, and raise a lot of questions about who will pay for your injuries and how you'll be compensated for the harm that you've suffered. An attorney can provide you with many of the answers you're looking for, and will work hard to find the driver who hit you and negotiate with an insurance company to get you the maximum amount of compensation you deserve, even if the at-fault driver isn't located.
Our California Hit-and-Run Attorneys Are Here for You
At the Allen Law Firm, our experienced hit-and-run attorneys are here to help you recover the compensation that you deserve after an accident. We know that hit-and-run crashes are terrifying, especially when you suffer serious injuries. We want you to know that whether or not the other driver is located, we will work hard on your behalf and do everything possible to ensure that you get the settlement you deserve.
To schedule a Free Consultation with our legal team, please call us today. You can also request a Free Consultation by sending us a message using the contact form on our website.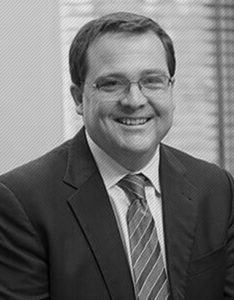 Scott Allen is the founder of Allen Law Firm. Scott earned his Juris Doctor degree from the Boalt Hall School of Law (now known as Berkeley Law) at the University of Berkeley in California and has over 20 years of experience practicing personal injury law. He is a member of the State Bar of California and has earned a Superb rating by Avvo. To learn more about Scott, read his full bio here.