Can I Be Compensated for My Pain and Suffering after an Accident?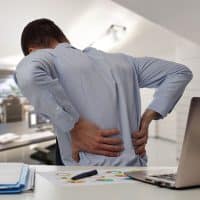 The damages that a person suffers in a car accident or other injury are more than just economic. In addition to property damage, medical expenses, and lost wages, a person may also experience pain and suffering. Pain and suffering damages, although somewhat harder quantify than economic losses, are an important component of most personal injury cases.
If you've been involved in a car accident–or for that matter, any type of accident caused by the negligence of another party–compensation for your pain and suffering will likely be available. Here's what you need to know:
When Are Damages for Pain and Suffering Available?
If another person wrongfully causes you to suffer harm, California law gives you the right to recover, in addition to your economic losses, the following types of "non-economic" losses: (1) physical pain, (2) mental suffering, (3) loss of enjoyment of life, (4) disfigurement, (5) physical impairment, (6) inconvenience, (7) grief, (8) anxiety, (9) humiliation, (10) emotional distress, and (11) any other type of loss that you may suffer as a result of the wrongdoer's harmful conduct. You can pursue for your pain and suffering and other "non-economic" losses, either through an insurance claim or by filing a lawsuit.
Some cases involve very serious physical injuries that obviously involve a large component of pain and suffering. For example, injury types handled by our attorneys include:
Bone fractures;
Spinal cord injuries;
Back and neck injuries;
Soft tissue injuries;
Internal injuries;
Facial injuries;
Head and brain injuries; and
Serious laceration injuries.
Pain and suffering damages can be available even where the physical harm is, relatively speaking, far less, or even where there is no obvious physical harm at all (for example, our attorneys handle cases involving sexual harassment involving inappropriate comments or touching in the workplace – events that cause significant emotional suffering even though they may not result in physical injuries).
How Much Can I Recover in Compensation for Pain and Suffering?
It's important to remember that the damages for "pain and suffering" is used to refer to a number of different noneconomic damages that an accident victim may incur, including emotional distress and anguish, loss of companionship or society, humiliation, and mental suffering.
While these damages are intangible, they are no less real than other types of damages. In fact, pain and suffering often takes a huge toll on an injured person's life – making it difficult to sleep, to work, to drive a car, or to enjoy relationships with loved ones. There is no set dollar figure or method for determining the amount of money to award for pain and suffering. However, depending on the case, the amount of damages awarded for pain and suffering is often many times GREATER than the amount of economic losses.
Start the Process of Recovering Compensation Today
There are a couple of cases in which pain and suffering damages are prohibited in California, such as in the event that the plaintiff was uninsured at the time of car accident, or was convicted of a DUI in connection with the accident. There is also a time limit on how much time a party has to pursue damages, economic and noneconomic alike.
To learn more about recovering noneconomic damages in your case, call our law offices today. You can reach us now by sending us a confidential message using the contact form on our website. Our personal injury attorneys will work hard for you.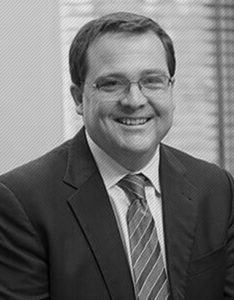 Scott Allen is the founder of Allen Law Firm. Scott earned his Juris Doctor degree from the Boalt Hall School of Law (now known as Berkeley Law) at the University of Berkeley in California and has over 20 years of experience practicing personal injury law. He is a member of the State Bar of California and has earned a Superb rating by Avvo. To learn more about Scott, read his full bio here.