What If the Other Driver Doesn't Admit Fault?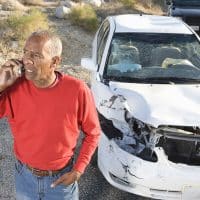 California is an at-fault auto insurance state. This means that the driver who causes an accident will be held legally responsible for any resulting damages. In some cases, drivers will own up to their negligence, openly admitting fault for the crash. Unfortunately, this does not always occur. In far too many cases, drivers simply refuse to take responsibility for their own misconduct, sometimes even outright lying to responding police officers and insurance adjusters.
If you were injured in an accident, and the other driver is refusing to admit fault for the crash, you need to speak to an experienced Monterey & Santa Cruz car accident lawyer as soon as possible. Your lawyer will help you take action to protect your rights so that you are not held financially responsible for another driver's negligence.
How to Prove Fault in a California Car Accident Case
In any disputed auto accident case, evidence is the key to proving fault. Even the smallest of details can make a significant impact on the case. For this reason, it is imperative that car accident victims get an experienced attorney by their side as soon as possible after their wreck. If the other driver refuses to admit fault, a comprehensive investigation of the collision will be required. Your lawyer can conduct an investigation in order to ensure that you are able to recover all relevant evidence needed to make your car accident injury claim. There are four basic steps involved in collecting car accident evidence (remember, however, every case is different, so different steps may be taken in a particular case):
Obtaining Accident Reports: If you are involved in a serious accident, you are required by California law to report the crash to state law enforcement authorities. A police officer should come to the scene of the wreck in order to write an official accident report. You need to get a copy of this report from the California Highway Patrol.

Preserving Physical Evidence: Physical evidence is one of the key elements of any accident claim. This type of evidence comes in many different forms. Your lawyer will want to review photographs of the crash, including pictures of vehicle damage and of the accident scene itself. Pictures that illustrate the nature and extent of your injuries (bruises from seatbelts, airbag burns, etc.) should also be taken as soon as possible since those may fade over time.

Interviewing Witnesses: All witnesses to the crash should be identified and interviewed. This includes both the parties involved in the wreck, along with any third-party witnesses who might have useful information to contribute in establishing fault.

Consulting With Experts: Finally, in the most complex of car accident cases, your lawyer will need to consult with motor vehicle accident experts. A qualified expert will be able to conduct a crash scene analysis or accident recreation in order to assess who was at fault for causing the wreck.
Get Help From Our California Car Accidents Lawyers
At the Allen Law Firm, we can help you hold the negligent driver accountable. If fault is disputed in your car wreck case, please contact us today to set up a free review of your case. With offices in Monterey and Santa Cruz, we represent victims throughout the Central Coast region.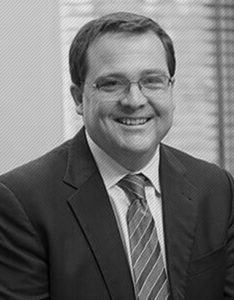 Scott Allen is the founder of Allen Law Firm. Scott earned his Juris Doctor degree from the Boalt Hall School of Law (now known as Berkeley Law) at the University of Berkeley in California and has over 20 years of experience practicing personal injury law. He is a member of the State Bar of California and has earned a Superb rating by Avvo. To learn more about Scott, read his full bio here.