I Don't Have Health Insurance. Can I Still See a Doctor After an Accident?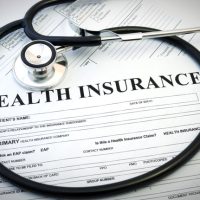 Motor vehicle accidents are among the leading causes of serious injuries in California. According to data provided by California Office of Traffic Safety, more than 230,000 people were injured in collisions in the state in 2014. If you were injured in an accident in Monterey or Santa Cruz, you need to get yourself immediate medical treatment. If another driver was at fault for your wreck, you are entitled to full compensation for your damages.
Unfortunately, it can sometimes take a while to get a fair settlement offer from an insurance company. The legal process can be frustratingly slow. Yet, those medical bills can start piling up right away. This creates a problem: How do car accident victims without health insurance pay for their medical treatment after a crash?
Protect Your Health and Wellbeing: Get Medical Treatment
If you were seriously injured in a car accident, you need to get medical treatment. Nothing should come before your health and wellbeing. In addition, you will not be able to bring a successful insurance claim unless you have seen a doctor. Insurance companies require supporting medical documentation in order to payout personal injury claims.
Car Accident Claims: What are Your Options for Getting Treatment Without Health Insurance?
If you were injured in a crash, and you lack health insurance, you may still have multiple different options available to pay for your medical bills. To start, you should look into whether or not you are covered by any government program. If you cannot afford health coverage, you may be eligible for Medicaid.
Next, you may have options available under your own auto insurance policy. It is possible that you have medical payment coverage (Med Pay) or another type of personal injury protection (PIP) coverage. If you have this type of coverage, this option should be used.
Finally, you may be able to get treatment now, using your future settlement as collateral. The doctor or healthcare provider will provide you with treatment, and likely place a personal injury lien on your settlement. This means that they will get a claim to a portion (or all) of your future payout. In certain circumstances, this will be your best available option. Though, you should not negotiate with doctor or healthcare provider on your own. If you are considering this option, it is imperative that you consult with a qualified personal injury attorney.
Contact the Allen Law Firm for Help
If you were injured in an accident in Monterey or Santa Cruz, and you do not have health insurance, our legal team can help. Our personal injury lawyers will comprehensively review your case and determine your best available option to get immediate medical treatment. We are prepared to protect your legal rights and financial interests. To get free legal help today, please contact our law firm now. With offices in Monterey or Santa Cruz office, we represent injured victims throughout the region.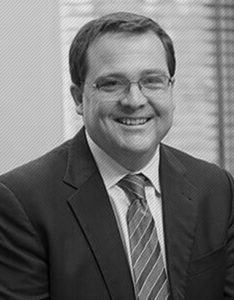 Scott Allen is the founder of Allen Law Firm. Scott earned his Juris Doctor degree from the Boalt Hall School of Law (now known as Berkeley Law) at the University of Berkeley in California and has over 20 years of experience practicing personal injury law. He is a member of the State Bar of California and has earned a Superb rating by Avvo. To learn more about Scott, read his full bio here.