Should I See a Doctor After an Accident Even if I Feel Fine?
If you were involved in a car accident in Monterey or Santa Cruz, and you are currently feeling any amount of pain or discomfort, you should get yourself to a doctor for a comprehensive medical exam. Far too many people simply try to deal with the pain and discomfort on their own. Yet, as the days go by, they find that their condition is not only failing to improve, but that they are actually starting to feel even worse. This is a common problem. Here are three reasons why you should see a doctor as soon as possible after a crash.
1. Many Common Injuries Come With a Delayed Onset
Even minor motor vehicle collisions involve a tremendous amount of force. It does not take a major wreck for a person to develop a serious injury. To make matters even more complex and confusing, many car accident injuries seem to have a delayed onset. For example, it may take you a few days, or sometimes even a week or more, to notice the effects of an injury such as "whiplash," which causes symptoms such as severe neck or back pain and headaches. If you sustain trauma to the head, you may have sustained a concussion, also referred to as mild traumatic brain injury (MTBI). According to the Centers for Disease Control, the symptoms of a concussion – which may include headaches, nausea, mental impairment, and irritability, among others – may not appear for days or even weeks after the initial injury.
2. The 'Excitement' Can Temporarily Block the Pain
A car accident can activate the body's 'fight or flight' response. Most people experience a rush of adrenaline and/or endorphins during their crash. These are the body's natural pain killers. From a biological perspective, this is a very important and healthy response, as it can sometimes allow people to temporarily overlook severe pain so that they can deal with the emergency situation that is at hand. Still, when those natural chemicals begin to dissipate, you may start feeling significant pain. You may have thought you were fine, but, in reality, you might have sustained major injuries.
3. You Will Need Medical Documentation to File a Personal Injury Claim
Finally, in the event that you are considering pursuing a personal injury claim, you will be required to present valid medical documentation. If you do not go to a doctor to get yourself checked out, it will be virtually impossible for you to recover any of the financial compensation that you are owed for your injuries. You need to protect your health and your legal rights: following a car accident, get yourself to a comprehensive medical evaluation.
Were You Injured in a Car Accident?
We can help. At the Allen Law Firm, our car accident lawyers are committed to providing high-quality legal service to injured victims. If you were hurt in a car crash, please contact our law firm today for a free, no obligation review of your case. With offices in Monterey and Santa Cruz, we represent communities throughout the Monterey Bay Area, including Monterey, Salinas, Carmel, Pacific Grove, Watsonville, Santa Cruz, Aptos, Capitola, and Scotts Valley.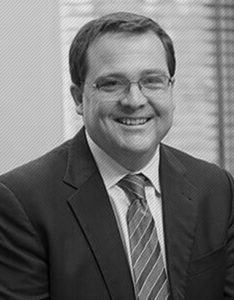 Scott Allen is the founder of Allen Law Firm. Scott earned his Juris Doctor degree from the Boalt Hall School of Law (now known as Berkeley Law) at the University of Berkeley in California and has over 20 years of experience practicing personal injury law. He is a member of the State Bar of California and has earned a Superb rating by Avvo. To learn more about Scott, read his full bio here.