How Soon After an Accident Should I Call a Lawyer?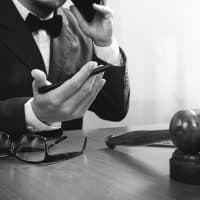 Were you involved in a serious motor vehicle accident in the Central Coast region? If so, you are certainly not alone. Traffic accidents remain one of the biggest public safety problems in California. According to information provided by the California Highway Patrol (CHP), an average of 630 people are injured in car crashes every day in the state. Following an accident, many people are confused about what exactly they should do next: Is it time to call a car accident lawyer?
Your Medical Needs Always Come First
Before you worry about any legal issues related to your accident, you need to get yourself to the doctor for a comprehensive medical evaluation. All car accident injuries should be examined by a qualified medical professional. Many common motor vehicle accident injuries come with a delayed onset. Further, pain may be masked by your body's adrenaline. You should not try to 'tough out' a car accident injury. There is a very good chance that you are considerably more injured than you currently realize. Get yourself treated immediately after a crash. The medical needs of you and your loved ones should always be your first priority.
Why You Should Call a Lawyer Before Speaking to an Insurance Adjuster
After you have received any necessary medical attention, you should consult with a skilled California car accident lawyer as soon possible. You do not need to wait: it is never too soon to get a legal professional involved in your case. You can expect that the other driver's insurance company will be looking to call you very shortly after your crash. In fact, the insurance adjuster may even try to get an immediate recorded statement from you, despite the fact that you have not had sufficient time to recover from your accident.
The bottom line: If you were hurt in a crash, you should always speak to a car accident lawyer before you speak to an insurance adjuster. The insurance adjuster's job is to serve the financial interests of the insurance company. To do this, an insurance adjuster will be looking to get immediate, on-the-record information from you. Why do they do this? It is because the insurance company is looking for anything that they can find that could potentially be used against you to reduce the value of your settlement offer or to deny your claim outright. You need to protect your legal rights. Do not make any statements to the insurance company until you have consulted with an experienced car accident lawyer.
Contact Our Monterey Car Accident Lawyers Today
At the Allen Law Firm, our top-rated California car accident attorneys have helped many injured victims recover maximum compensation for their damages. If you were hurt in a crash in Central California, please contact us today for a free legal consultation. With offices in Santa Cruz and Monterey, we represent victims throughout the region, including in Salinas, Carmel, Pacific Grove, Watsonville, Aptos, Capitola, and Scotts Valley.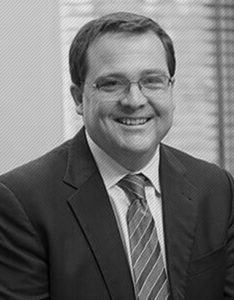 Scott Allen is the founder of Allen Law Firm. Scott earned his Juris Doctor degree from the Boalt Hall School of Law (now known as Berkeley Law) at the University of Berkeley in California and has over 20 years of experience practicing personal injury law. He is a member of the State Bar of California and has earned a Superb rating by Avvo. To learn more about Scott, read his full bio here.