Can I Hire a California Lawyer if I Live in Another State?
Serious accidents can happen at any time, and at any place. If you are visiting the Central Coast region of California, and you are injured in an accident, you may need to hire a personal injury lawyer to help you recover the full financial compensation that you are owed. In this circumstance, many injured victims are confused about where exactly they should look for an attorney. Should you hire a lawyer from your own state? Should you hire a California lawyer?
What You Need to Know About Hiring an Out-of-State Lawyer
You have a legal right to hire an attorney from any state. You are not restricted to only hiring an attorney from the state in which you are currently residing. In fact, you should hire a lawyer in the location where you will be filing your claim. Under United States law, many legal cases, including most personal injury claims, are brought under state regulations. Only certain qualified lawyers can bring a claim in a specific state. You need to work with a personal injury lawyer who has both has the legal authority to represent you and who is in a position to best handle your legal case.
Three Reasons Why a California Lawyer is Best to Handle Cases in California
1. Your Attorney Must Be Admitted to the California Bar
As a general rule, a lawyer must be admitted to the State Bar of California in order to be able to represent you in a California personal injury claim. Lawyers can only practice law in the jurisdictions for which they have obtained the proper license.
2. The Laws Can Vary from State to State
While attorneys can be admitted to practice law in more than one state, you want to be sure that you are represented by a personal injury attorney who has extensive experience handling cases involving California law. While there are similarities, the laws and legal procedures do vary from state to state. You want an experienced professional by your side.
3. A Local Attorney Can Better Pursue Your Claim
Finally, there are also major logistical advantages to working with an attorney who is located in the area where your accident actually occurred. This is where the investigation will take place and where all of the action will happen. If you are living out of state, perhaps even on the other side of the country, you need to have a skilled personal injury lawyer who is on the ground in Central Coast serving your best interests.
Speak to an Experienced California Attorney Today
We can help. At the Allen Law Firm, our legal team has extensive experience handling personal injury cases, Social Security disability claims, and Special Education matters in California. To find out more about what our law firm can do for you, please contact us at our Monterey office or Santa Cruz office to schedule your free case evaluation.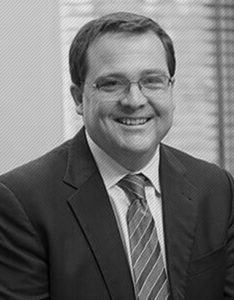 Scott Allen is the founder of Allen Law Firm. Scott earned his Juris Doctor degree from the Boalt Hall School of Law (now known as Berkeley Law) at the University of Berkeley in California and has over 20 years of experience practicing personal injury law. He is a member of the State Bar of California and has earned a Superb rating by Avvo. To learn more about Scott, read his full bio here.