The Insurance Company Is Refusing to Pay My Claim
After a car accident, you may be dealing with vehicle damage and serious injuries. To compound this situation, you will also have to deal with your car insurance company.
Dealing with insurance companies is nobody's idea of fun. If you are frustrated with your insurance company, you're not alone. Most consumer complaints regarding their insurance providers involve the handling of claims, with 26 percent of customers upset over claim delays. Denial of claims and low claim amounts each accounted for 14 percent of complaints.
Insurance companies act in their own best interests, so that means customers often get the short end of the stick. Even though you probably pay thousands of dollars a year in premiums, you get little in return. This can be frustrating when you can't afford to pay for the damages you have suffered in a car accident that occurred through no fault of your own. So what are your options if this has happened to you?
Know Your Insurance Policy and Rights
It's helpful to know what your insurance policy entails and what you need to do to file a claim. Understanding the process can be complicated, so having a lawyer review your policy can be very helpful.
Once you understand your coverage limits, you can discuss your claim with your insurance agent. Inquire why the process is taking so long. Keep track of all communication you have with the insurance company. If you're making no progress, go further up in the chain of command. Be persistent; don't be afraid to follow up frequently.
If you still have an unresolved dispute, contact your state regulator. You can file a complaint against your insurance company. If you were seriously injured in the accident, you can also file a lawsuit against the liable party. This allows you to receive compensation for your injuries and other damages such as medical bills, lost income, pain and suffering, and lifestyle changes.
Bad Faith
When you purchase auto insurance, the insurance company is obligated to provide financial compensation when an accident occurs. If you have a valid claim that meets all the requirements, the insurance company must pay it in a reasonable amount of time. In some cases, though, the insurance company keeps the money without providing any type of service. In California, your insurance company has a legal obligation to deal with you in good faith and to deal with you fairly. Refusal to provide policy benefits to you after an accident in a timely manner and in a reasonable amount may violate the law and constitute "bad faith."
If you believe your insurance company is engaging in bad-faith practices, contact a car accident lawyer to discuss your case and learn about your options.
Contact a Car Accident Lawyer Today
We pay a lot of money for car insurance, and not getting the service we deserve can be frustrating. Denied claims and low ball offers can prevent a car accident victim from getting the medical treatment he or she needs to fully recover.
If you have been involved in a car accident and are having issues with your insurance company, you have legal options. Get started by contacting the Monterey & Santa Cruz car accident lawyers at the Allen Law Firm. We have helped many injured clients in California recover the compensation they deserve. To schedule a Free Consultation, contact us today at (831) 250-9479.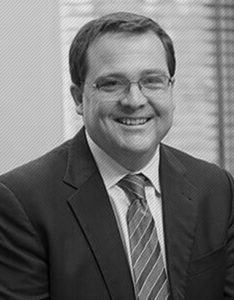 Scott Allen is the founder of Allen Law Firm. Scott earned his Juris Doctor degree from the Boalt Hall School of Law (now known as Berkeley Law) at the University of Berkeley in California and has over 20 years of experience practicing personal injury law. He is a member of the State Bar of California and has earned a Superb rating by Avvo. To learn more about Scott, read his full bio here.