I Was Hit by a Truck. Do I Sue the Driver or the Trucking Company?
Getting in any kind of vehicle accident can be a scary situation.
Getting hit by a large vehicle like a semi truck can be especially frightening.
You are likely dealing with vehicle damage and serious injuries. You may be disabled and unable to work. Your quality of life may have suffered dramatically.
So what happens next? You can file a lawsuit, but against whom?
In a trucking accident, a driver or third party such as the trucking company or even the manufacturer could be liable. That's why you need the legal services of the Monterey & Santa Cruz truck accident lawyers at the Allen Law Firm. We can investigate your claim and determine liability.
When the Truck Driver is Liable
Truck driver liability often depends on one's employment situation. Trucking companies may be responsible for the actions of their employees, but many drivers are not employees. They are independent contractors who use their own equipment and work their own hours. They may be paid on a per-route basis and have no benefits.
Drivers who are independent contractors typically have their own liability insurance policies to pay for damage and injuries that they cause in an accident.
If the truck was driven by an independent contract driver when the crash occurred, then the trucking company may not be responsible for the accident. That being said, a court will look at several factors in determining the liability for the crash.
When the Trucking Company is Liable
Under California law, there are several theories that could be used in order to hold a trucking company liable for a truck driver's actions:
Respondeat superior. Meaning "let the master answer," this doctrine allows employers to be liable for the wrongdoing of their employees. Two criteria must be met: the truck driver must have been acting as an employee or agent of the between the trucking company, and it must be proven that the driver was acting within the scope of that employment or agency.

Negligent entrustment. If a crash victim can prove that the truck driver's incompetence was to blame, the company could also be held liable if it can be proven that the trucking company had reason to believe that the truck driver was not a competent driver. For example, the trucking company may have known that the driver has had previous driving violations, making the accident foreseeable.

Negligent hiring. If the employer knew that hiring the driver was a risk, and the driver caused an accident, the company could be held liable for the truck driver's actions. For example, hiring a driver with felonies and a history of moving violations is a risky decision that could be considered negligent.
Contact a California Truck Accident Lawyer Today
Truck accidents are highly complex. They often cause serious injuries and even death. Determining liability can be difficult, even when the cause of the accident is known.
If you or a loved one has been involved in a truck accident, time is of the essence. Seek legal help right away by contacting the Monterey & Santa Cruz truck accident lawyers at the Allen Law Firm.
We have helped many California truck accident victims recover compensation, and we can help you as well. To schedule a Free Consultation, contact us today at (831) 250-9912.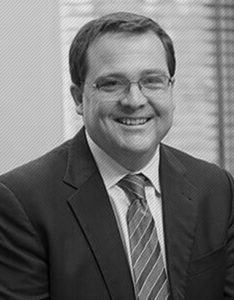 Scott Allen is the founder of Allen Law Firm. Scott earned his Juris Doctor degree from the Boalt Hall School of Law (now known as Berkeley Law) at the University of Berkeley in California and has over 20 years of experience practicing personal injury law. He is a member of the State Bar of California and has earned a Superb rating by Avvo. To learn more about Scott, read his full bio here.