$250,000 (INSURANCE POLICY LIMIT) CAR ACCIDENT SETTLEMENT, SALINAS, CALIFORNIA
Our law firm recently obtained a $250,000 settlement for a woman injured in a side impact car accident on Highway 101 in Salinas, California. The car crash happened on a wet, drizzly morning. Our client was driving her car on the freeway as the other driver rounded the on ramp at a high rate of speed and lost control of his automobile, causing it to careen across the freeway and crash into the side of our client's vehicle.
Our client, a 48 year old woman, suffered a serious neck injury that required surgery and a lengthy recovery period. She was unable to work for several months following surgery. The settlement compensates our client for her medical bills, lost wages, as well as for her very significant pain and suffering caused by the other driver's negligence.
The amount of the settlement – $250,000 – represents a combined recovery from the negligent driver's insurance (only $15,000) and our client's under-insured motorist coverage ($235,000), part of her own auto insurance package. Many drivers either have no insurance whatsoever (uninsured motorists) or have very limited insurance (underinsured motorists). Protect yourself and your loved ones by making sure your own automobile insurance includes coverage for uninsured and underinsured motorists.
The Allen Law Firm handles cases involving serious personal injury and wrongful death for clients throughout the Monterey Bay Area. Cases include car accidents, truck accidents, bicycle accidents, pedestrian accidents, slip and fall incidents, and dog bites.
Call today for a Free Consultation.
(831) 250-9262
The Allen Law Firm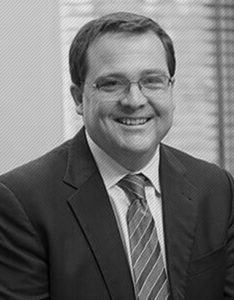 Scott Allen is the founder of Allen Law Firm. Scott earned his Juris Doctor degree from the Boalt Hall School of Law (now known as Berkeley Law) at the University of Berkeley in California and has over 20 years of experience practicing personal injury law. He is a member of the State Bar of California and has earned a Superb rating by Avvo. To learn more about Scott, read his full bio here.