Santa Cruz Bicycle Accident Settlement
We recently settled a case for a Santa Cruz man that was seriously injured by passing vehicle as he rode his bike to work on a Santa Cruz city street. Our client was riding his bicycle in the right lane close to the curb when the motorist unsuccessfully tried to pass, striking our client's rear tire and causing him to fly onto the adjacent sidewalk. Our client suffered head and leg injuries. He was treated at a local Santa Cruz hospital and later required orthopedic surgery to piece together multiple displaced fractures in his lower leg.
The insurance company for the driver of the vehicle initially claimed that our client was 100% at fault for his injuries. The insurer argued that, because he rode his bike on a city street during the morning commute, our client "assumed the risk" that he would be struck by a passing vehicle.
The Allen Law Firm's personal injury attorney filed a lawsuit on behalf of the client's in Santa Cruz Superior Court. We tracked down independent witnesses, all of whom testified that our client was lawfully riding his bicycle in the right-hand lane near the curb (as the California Vehicle Code gives him the legal right to do). The testimony of the witnesses also helped us show that the motorist violated the Three Feet of Safety Act, which makes it unlawful for motorists to attempt to pass a bicycle at a distance of 3 feet or less (or at any other distance that makes it difficult to maintain control of the bicycle).
Our lawyer negotiated a settlement (the amount is confidential) that is sufficiently large to compensate our client for his medical bills, lost wages, and his past and future pain and suffering.
The Allen Law Firm represents Monterey Bay Area clients who have been injured or lost a loved one due to the negligence or otherwise wrongful conduct of others. We handle personal injury and wrongful death cases, including car accidents, truck accidents, bicycle accidents, dog bites and slip and fall accidents.
Call today for a Free Consultation – (831) 250-9578
The Allen Law Firm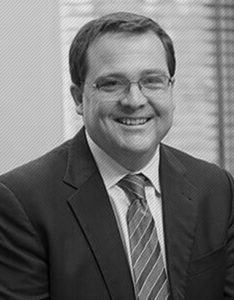 Scott Allen is the founder of Allen Law Firm. Scott earned his Juris Doctor degree from the Boalt Hall School of Law (now known as Berkeley Law) at the University of Berkeley in California and has over 20 years of experience practicing personal injury law. He is a member of the State Bar of California and has earned a Superb rating by Avvo. To learn more about Scott, read his full bio here.