Monterey Attorney
If you or a loved one has been involved in an act of negligence, The Allen Law Firm can help. In a time of unfortunate events, you want to have committed and aggressive lawyer who will routinely fight acts of negligence for you. It is important to talk to experts with many years of experience to look deeper into your personal injury case to build you a strong case, so you can get the compensation you deserve. Digging deeper can often times change the strength of your case. It can be a key deciding factor in winning or losing your case. We want to make sure that your family can have a strong legal representation team who can fight against the big companies for you.
No personal injury claim is a minor one to us, we are happy to help you with any level of personal injury you are experiencing. It is common to feel confused and helpless after you have experienced trauma. Sometimes, these injuries will take away your ability of judgment resulting in an inability to fight the battle alone. We will guide you through all the steps so you won't have to go at it alone.
We can answer all your questions and work with you to determine if you have strong grounds for a personal injury lawsuit and help protect you from predatory tactics of any parties. Sometimes you are left at the mercy of insurance companies who are concerned about giving the least amount of compensation. The attorneys at The Allen Law Firm love the challenge to solve even the most difficult of cases.
If you or your loved ones have been involved in a car accident, do not try to fight other parties or the insurance companies alone. You will need an experienced attorney on your side who is skilled in making sure victims receive the compensation they should receive. We can help you negotiate the best results for your situation and navigate through the complicated process that car accidents involve. Call us immediately at (831) 264-0605 or contact us online for a Free Consultation. We represent clients throughout Monterey County, including Santa Cruz, and Salinas.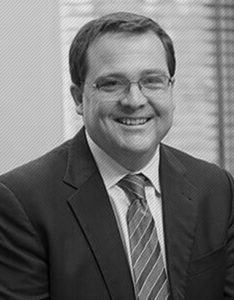 Scott Allen is the founder of Allen Law Firm. Scott earned his Juris Doctor degree from the Boalt Hall School of Law (now known as Berkeley Law) at the University of Berkeley in California and has over 20 years of experience practicing personal injury law. He is a member of the State Bar of California and has earned a Superb rating by Avvo. To learn more about Scott, read his full bio here.