What You Need to Know About a Dog Bite Lawsuit in California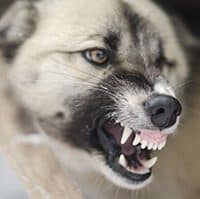 The Agency for Healthcare Research and Quality, approximately 4.5 million Americans are bitten by dogs each year.
Getting bitten by a dog can be extraordinarily traumatic — a victim may suffer severe physical injuries, immense pain and suffering, disfiguring scars, and emotional distress.
Dog bite victims need to know how to protect their legal rights so that they can access the maximum available financial compensation.
Here, our top-rated Monterey dog bite lawyers provide an overview of the most important things that injured victims need to know about dog bite lawsuits in California.
Get Medical Attention Immediately
All dog bites that penetrate the skin require immediate medical attention.
With dog bites, infection is always a major concern. Around half of all people who are hospitalized for dog bite injury seek treatment after they have already developed a subcutaneous infection. Without quick action, these infections can be difficult to treat and may lead to serious complications.
Beyond protecting your health and safety, you also need to see a physician to protect your legal rights. You cannot bring a successful dog bite injury lawsuit unless you have seen a doctor.
Dog Bite Lawsuit California: Understanding the Law
California is a strict liability dog bite state.
Under California law (CA Civ Code § 3342), dog owners are strictly liable for the damage caused by their animal. In contrast to some other states — and in contrast to most other personal injury claims in California — dog bite victims are not required to prove negligence.
If you were bitten by a dog, the only elements you must establish to hold a defendant legally liable are that:
The specific dog actually caused your injuries; and
The defendant is responsible for the animal.
It should be noted that dog owners do have some affirmative defenses available. You may be barred from recovering compensation if you were trespassing at the time the attack occurred.
If this defense is potentially an issue in your case, you need to speak to an experienced California dog bite lawyer immediately.
Were You Bitten by a Dog?
You have legal rights. Contact our office to schedule a Free Consultation where we will discuss your case.
Schedule Today
Compensation Available to Dog Bite Victims
Dog bite victims may be entitled to recover monetary relief for both their economic and non-economic damages.
Most dog bite injury claims are defended by insurance companies. Insurers are notoriously aggressive when handling these cases. Even though strict liability applies to dog bite lawsuits in California, injured victims should expect the insurance company to try to settle their claim for the lowest amount possible.
At the Allen Law Firm, our dog bite lawyers have the skills and experience required to help our clients obtain the maximum financial recovery.
This could include compensation for:
Emergency medical bills;
Other medical expenses;
Lost wages;
Pain and suffering;
Emotional distress;
Disfigurement;
Permanent scarring; and
The wrongful death of a family member.
Contact Our Monterey, CA Dog Bite Attorneys Today
At the Allen Law Firm, our top-rated California personal injury lawyers have extensive experience handling dog bite injuries claims.
If you or your loved one was injured by a dog, you need skilled legal representation. For a free, no obligation review of your case, please do not hesitate to contact our law firm today.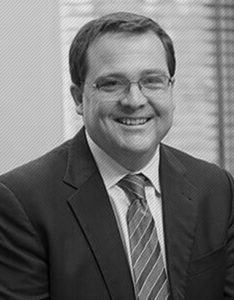 Scott Allen is the founder of Allen Law Firm. Scott earned his Juris Doctor degree from the Boalt Hall School of Law (now known as Berkeley Law) at the University of Berkeley in California and has over 20 years of experience practicing personal injury law. He is a member of the State Bar of California and has earned a Superb rating by Avvo. To learn more about Scott, read his full bio here.