How Much to Expect From a Car Accident Settlement
California Office of Traffic Safety estimates that nearly 250,000 people are injured in traffic collisions each year.
Following an accident, injured victims need access to financial compensation to pay for their medical bills and to provide financial support to their family.
This raises an important question: How much will your car accident settlement actually be worth?
The answer is that it depends on the specific nature of your damages and your legal case. Your settlement offer should account for the full value of your losses. If the insurance company is offering you less than you deserve, you need to speak to an experienced Monterey car accident lawyer immediately.
So how much should you expect from a car accident settlement?
Below are the factors affecting your claim.
You are Entitled to Compensation for Your Specific Damages
California is a fault-based auto insurance state. Injured victims can hold the responsible driver (or any other party that caused the accident) legally liable for the value of their damages.
When considering how much you can expect to recover in a car accident settlement, this is the key factor: you need to know how much damage you suffered as a result of the crash.
Compensation may be available for both economic and non-economic losses, including:
Property damage;
Ambulance/emergency room fees;
All other medical expenses;
Rehabilitative treatment;
Lost wages;
Loss of earning capability;
Pain and suffering;
Scarring or disfigurement;
Long-term disability; and
Wrongful death.
Plaintiffs Must Document Their Damages
Insurance companies defend auto accident claims using many different tactics and strategies.
When liability is clear, insurers often try to find ways to limit the plaintiff's financial recovery. Unfortunately, you may be offered an initial settlement that is far less than you truly deserve under the law.
Additionally, to ensure that you and your family are able to make a full and fair financial recovery, it is imperative that your damages are carefully documented and that they are well-presented.
The most important evidence will be your medical records and your financial records — though other evidence including contemporaneous notes and witness statement may be relevant as well.
An experienced Monterey, CA car accident lawyer can help you put together a strong legal case so that you can obtain the maximum settlement offer.
The Defendant's Insurance Coverage Matters
Finally, an additional key factor that needs to be considered is the insurance policy/available assets that the defendant has to settle the claim.
For example, if you were injured by an uninsured motorist or you were hurt in a hit-and-run accident, settlement may be more challenging. You may need to explore additional options for recovery as the at-fault driver may not currently be identifiable or they may lack the assets to pay your claim.
If you find yourself in this situation, you should speak to a lawyer immediately.
Were Your Injured in an Auto Accident in Monterey or Santa Cruz?
We can help. At the Allen Law Firm, our car accident attorneys are strong advocates for injured victims. For a free, no obligation review of your case, please contact our legal team today. We have offices in Monterey, Santa Cruz, Pacific Grove, and Salinas.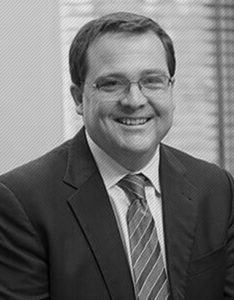 Scott Allen is the founder of Allen Law Firm. Scott earned his Juris Doctor degree from the Boalt Hall School of Law (now known as Berkeley Law) at the University of Berkeley in California and has over 20 years of experience practicing personal injury law. He is a member of the State Bar of California and has earned a Superb rating by Avvo. To learn more about Scott, read his full bio here.