Understanding IEP Laws and Regulations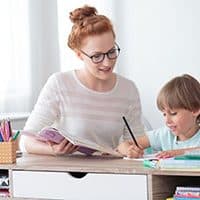 IEP definition: An Individualized Education Program (IEP) is a legal/educational document that must be developed at public schools for each child who requires special education services.
Students with special needs have important legal rights.
Under a federal law known as the Individuals with Disabilities Education Act (IDEA), every child who is eligible to receive special education services must have an Individualized Education Program (IEP).
As defined under special education law, IEPs are designed to meet each child's unique, personal needs. Unfortunately, some children still have trouble getting access to the special education services and individualized attention that they deserve.
If you are dissatisfied with the special education services that your child is receiving — or if you believe that your child was improperly denied special education services ― you need to take action to protect their rights and interests.
You should speak to a Monterey special education lawyer who has a comprehensive understanding of IEP laws and regulations.
What is an IEP?
An Individualized Education Program (IEP) is a legal/educational document that must be developed at public schools for each child who requires special education services.
In essence, an IEP is designed to work as a roadmap. It should include an in-depth description of the child's educational program, including the specific special education support services that they will receive going forward. While IEPs will vary to some degree, they should always include:
Observations regarding the child's past and current educational status;
Measurable goals and objectives for the child; and
Considerations for the type of instruction the child will receive to meet their goals.
When Should an IEP Be Developed?
Under federal law, all special needs students should receive an IEP.
Once it is determined that a child qualifies for special education — this determination must be made after professionals conduct a careful, personal evaluation of the individual student — the IEP must be developed within 30 days.
If you believe that your child was wrongly determined to be ineligible for special education services, or if they have not received one within the 30-day deadline, you should speak to an experienced California special education attorney. You have legal options available.
Is Your Child Not Getting the Help That They Need?
You and your child have legal rights. Contact our office today to schedule a Free Consultation.
Schedule Today
What Rights Do Special Needs Children and Their Parents Have to Amend IEPs?
Parents also have legal right to challenge IEPs that they believe are ineffective or insufficient for their child's unique needs.
Special education services should be designed to help the child reach their goals. Under federal law, special education students and their parents/guardians have due process rights. There are two paths to resolve disputes over IEPs: through mediation and through a due process hearing.
As each case is unique, an experienced Monterey special education lawyer can help you determine the best path to help your child get the special education services that they deserve.
Get Help From a Special Education Attorney in Monterey or Santa Cruz
At the Allen Law Firm, we are committed to protecting the special education rights of California students who have disabilities. Our law firm has a deep understanding of the laws and regulations pertaining to Individualized Education Programs (IEPs).
To find out more about IEP laws and regulations and what we can do for you and your child, please do not hesitate to contact us for a free, fully confidential initial consultation.
With offices in Monterey and Santa Cruz, we serve families throughout the region.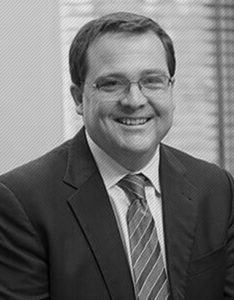 Scott Allen is the founder of Allen Law Firm. Scott earned his Juris Doctor degree from the Boalt Hall School of Law (now known as Berkeley Law) at the University of Berkeley in California and has over 20 years of experience practicing personal injury law. He is a member of the State Bar of California and has earned a Superb rating by Avvo. To learn more about Scott, read his full bio here.