What to Do After a Motorcycle Accident
Motorcycle accidents are a fact of life in California—and the number of crashes seems to be increasing.
According to the California Highway Patrol, there were over 500 motorcycle accident fatalities in 2015 with an additional 13,000+ injuries. These numbers represent a huge jump over previous years. For example, in 2012, only 459 fatal accident crashes took place, causing around 11,000 injuries.
Below, we summarize what to do after a motorcycle accident so that you can stay safe and receive compensation.
Obtain Medical Help for the Injured
Check whether anyone involved in the crash needs an ambulance and call 9-1-1 if they do. If you are too injured, then ask someone else to check on other people and call emergency services.
Get Information
You should obtain the following information from anyone else involved in the collision:
Name;
Phone number;
Insurance carrier information; and
License plate number.
Take Pictures
Ideally, before the vehicles are moved, you can get at least a few snaps of where all vehicles ended up after the collision. These pictures are very helpful later when your lawyer tries to piece together what happened.
Take pictures of damage to your motorcycle as well as to any other vehicles or buildings. Also note skid marks, debris, and anything that might have contributed to the accident (such as an obscured stop sign).
Speak to Witnesses
Witnesses can also be helpful to your case. Identify anyone who saw the crash and get their contact information—name, phone number, email address, etc. Remember that personal contact information is better than work information since many people change jobs.
Call the Police
A police officer should come out to the scene and write up a police report. This is an excellent piece of evidence to have. It will identify the parties involved in the crash and note the date, time, and location. California law also requires that you report accidents that cause a bodily injury or more than $1000 in damage. A police officer can also help manage the scene, especially if people are seriously injured.
Never Admit Fault
This is critical. One mistake clients make is to say something they later regret. It is very easy after a collision to say, "I'm sorry," even if you did absolutely nothing wrong.
Remember that anything you say can come back to haunt you later during settlement negotiations. For this reason, keep small talk to a minimum. Check if people are okay and ask for the information requested above, but you can stand to the side and wait for the police to arrive.
Soon after the accident, the other motorist's insurer might reach out to you to get your version of events. Make sure to have an experienced motorcycle accident lawyer by your side before you give a statement.
Contact the Allen Law Firm Today
After a motorcycle collision, you probably need compensation to pay for medical expenses, replace lost wages, and fix your bike.
To find out how we can help, please call the Allen Law Firm. Our Monterey motorcycle accident lawyers are happy to offer a free, confidential initial consultation where you can ask us questions about the legal process.
Contact us today to schedule your Free Consultation.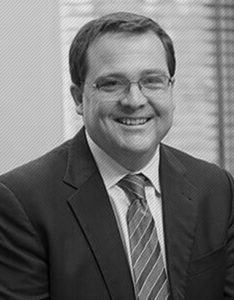 Scott Allen is the founder of Allen Law Firm. Scott earned his Juris Doctor degree from the Boalt Hall School of Law (now known as Berkeley Law) at the University of Berkeley in California and has over 20 years of experience practicing personal injury law. He is a member of the State Bar of California and has earned a Superb rating by Avvo. To learn more about Scott, read his full bio here.