What to Do After a California Truck Accident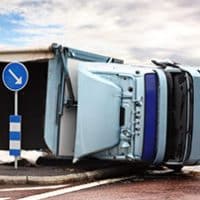 Large commercial trucks are the primary reason we can enjoy fresh fruit in winter and consumer goods produced across the country. However, these trucks—also called "big rigs" or 18 wheelers—can cause serious injuries when they collide with other vehicles.
At the Allen Law Firm, we meet regularly with clients who were injured in collisions with big rigs, and the injuries can be devastating.
If you plan on pursuing charges, here is what to do after a California truck accident.
Call 9-1-1
Truck accidents often cause catastrophic injuries, so you will probably need emergency personnel to take people to the hospital. Additionally, you will need a police officer to come out and fill out a police report. Call 9-1-1 to request help.
Obtain Information from Other Drivers
Truck accidents usually involve multiple vehicles. You should get the following information from anyone involved:
Name;
Driver's license number;
License plate number;
Name of insurance carrier;
Insurance policy number; and
Driver's phone number.
Take Pictures of the Accident
It is very difficult to reconstruct how an accident occurred. Nevertheless, the most important information you can have is what the scene looked like immediately after the crash. If possible, take pictures of the following:
Where the vehicles ended up;
Any damage to each vehicle;
Skid marks on the road;
Debris in the road (fender, side mirror, etc.); and
Landmarks that can help someone orient themselves.
Ideally, you will get a picture of the vehicles before they are moved to the side of the road. Showing where they ended up can help a reconstructionist figure out who is responsible for the crash.
Of course, you might be too injured to gather any of this information, which is okay. You need to prioritize your health.
Obtain Medical Treatment
If your injuries are not life-threatening, you might wait until you talk to the police before going to hospital. Remember to get treatment as soon as possible. Doing so gives you the best chance of improving your condition, and you also help document the severity of your injuries.
Always follow your doctor's advice. If you don't, the trucking company can claim you have aggravated your injuries and are responsible for most of your pain.
Avoid Making Statements about the Crash
In the event of a semi truck accident in California, the trucking company will have an investigator on the scene of the crash to collect information. Trucking companies take these accidents seriously, so you will need someone in your corner who has only your interests at heart.
A key mistake people make is giving statements about what happened when they are in pain or still shaken from the accident. Do not give statements; you are not thinking clearly in those moments and might say something wrong. Remember that insurance companies can use any statement you make against you to deny claims.
Hire a First-Rate California Truck Accident Lawyer
The lawyers at Allen Law Firm are committed to obtaining the most compensation possible for our clients. Contact us today. We offer a Free Consultation, so there is no reason to delay.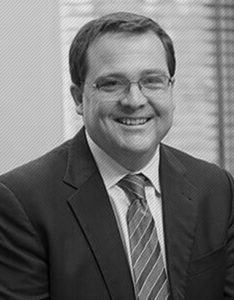 Scott Allen is the founder of Allen Law Firm. Scott earned his Juris Doctor degree from the Boalt Hall School of Law (now known as Berkeley Law) at the University of Berkeley in California and has over 20 years of experience practicing personal injury law. He is a member of the State Bar of California and has earned a Superb rating by Avvo. To learn more about Scott, read his full bio here.