Safety Tips To Prevent Motorcycle Accidents In Monterey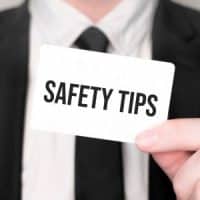 Monterey County is beautiful in the spring and it is the ideal time for taking motorcycle rides. Traffic is not as heavy as during the summer tourist season, allowing you to better enjoy the many scenic roads throughout our area. However, whether you are riding locally or visiting other popular destinations along the coast, it is important to be aware of the risks. Motorcycle accidents are common and often result in severe, potentially life-threatening personal injuries. To protect yourself, follow our spring safety tips.
Preparing Yourself For Motorcycle Riding Season
After a long winter and recent weather conditions, motorcyclists are ready for the opportunity to finally hit the road. Numerous poker runs and rallies are scheduled throughout our area. Before heading out, though, take some preparations that can help keep you safe all season.
According to the California Office of Traffic Safety (OTS), more than 100 motorcycle accidents in Monterey County happen each year. This averages to over eight per month. Unfortunately, due to the open nature of motorcycles, personal injuries suffered in these crashes have the potential to be severe. To protect yourself, follow these tips:
If you are new to riding or it has been a while since you have been on the road, consider taking the motorcycle safety training course offered by the California Highway Patrol.
Make sure the bike you ride fits your body size and has the proper engine type to suit your purposes and skill level.
Invest in safety gear, including a helmet, long pants, gloves, and the appropriate boots or shoes.
Familiarize yourself with basic motorcycle maintenance and give your bike a once over before hitting the road.
Protecting Yourself On The Road
Taking precautions can help increase your safety. However, the biggest risk motorcyclists face on the road is from other vehicles. Negligent driving behavior on the part of motorists is a leading cause of crashes. The National Institute for Highway Safety (NHTSA) reports that in 80 percent of these cases, motorcyclists suffer the brunt of the harm. To protect yourself and prevent potentially life-threatening motorcycle accident injuries in Monterey, follow these tips:
Give other drivers plenty of room;
Refuse to engage in aggressive driving behavior, even if another motorist instigates it;
Use extreme caution at intersections, one of the most common places for motorcycle accidents in Monterey;
Never assume a driver sees you or will stop;
Avoid distractions and keep your eyes on the road at all times;
Avoid riding your motorcycle if you have any amount of alcohol in your system. 
Injured In A Crash? Contact Our Monterey Motorcycle Accident Lawyer Today
Despite your precautions, motorcycle accidents in Monterey can still happen. When they occur due to reckless behavior on the part of other motorists, the Allen Law Firm helps you hold them accountable. To get the compensation you need to recover from your injuries, call or contact our Monterey motorcycle accident lawyer online and request a consultation today.
Sources:
ots.ca.gov/
chp.ca.gov/programs-services/programs/california-motorcyclist-safety
one.nhtsa.gov/people/injury/pedbimot/motorcycle/safebike/anatomy.html