Types of Motorcycle Accident Injuries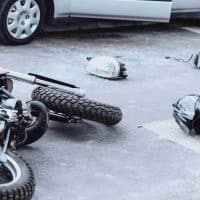 When motorcycle crashes take place, the consequences can be devastating for everyone involved.
The Insurance Information Institute (III) reports that around 5,200 motorcyclists are killed and another 90,000 are injured in highway collisions every year.
Motorcycle accident injuries can come in a wide range of different forms — from relatively minor bumps and bruises to catastrophic, life-altering injuries.
At the Allen Law Firm, our experienced motorcycle accident lawyers have extensive experience representing injured victims. We handle all types of motorcycle accident injury cases.
Here, our legal team provides an overview of some of the most common types of motorcycle crash injuries that we see in the Central Coast region of California.
The Six Most Common Motorcycle Accident Injuries
1. Road Rash
Road rash — a general term that is used to describe skin injury caused by abrasion with the surface of the street — is one of the most common types of motorcycle accident injuries. It is a notoriously painful injury that often requires medical treatment. In the worst cases, road rash can lead to permanent scarring or disfigurement.
2. Biker's Arm
Another relatively common injury that affects motorcyclists is a condition called 'biker's arm'. It is an arm injury that occurs when a biker instinctively attempts to use their arm to protect themselves as they are falling during a crash. Typically, a patient who is dealing with 'biker's arm' has sustained considerable nerve damage.
3. Broken/Fractured Bones
Unfortunately, many bikers experience broken or fractured bones in crashes. These injuries can vary considerably — from broken legs and broken arms to rib injuries and hip injuries. No matter the circumstances, bone fractures always require immediate medical attention.
4. Concussions and Traumatic Brain Injuries (TBIs)
Head injuries are a serious problem for motorcyclists. While wearing a motorcycle helmet will help to reduce the risk of concussions or TBIs by nearly 70 percent, it cannot eliminate the risk entirely. All brain injuries should be examined by a medical professional. Often, it takes somewhere between 48 to 72 hours for the effects of a TBI to fully materialize.
5. Internal Organ Damages
Motorcyclists may suffer severe internal injuries that are not immediately obvious to bystanders. From internal organ damage to internal bleeding, these injuries necessitate emergency medical treatment. In the worst cases, internal organ damage can be fatal.
6. Neck and Spinal Cord Injuries
Neck and spinal cord injuries must always be taken seriously. Either type of injury has the potential to be catastrophic. Even a small amount of spinal cord damage can lead to partial paralysis. If there is any indication of a neck or spinal cord injury, the victim needs emergency medical care.
Were You Hurt in a Motorcycle Wreck in California?
We can help. At the Allen Law Firm, our top-rated California motorcycle accident lawyers have experience handling the full range of motorcycle accident injury cases.
For a free, no obligation review of your motorcycle wreck case, please contact our legal team today.
With offices in Monterey and Santa Cruz, we represent motorcycle accident victims throughout the region.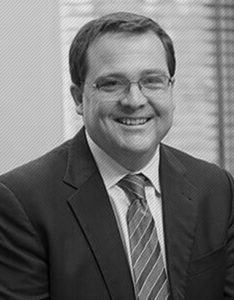 Scott Allen is the founder of Allen Law Firm. Scott earned his Juris Doctor degree from the Boalt Hall School of Law (now known as Berkeley Law) at the University of Berkeley in California and has over 20 years of experience practicing personal injury law. He is a member of the State Bar of California and has earned a Superb rating by Avvo. To learn more about Scott, read his full bio here.