Average Wrongful Death Settlement in California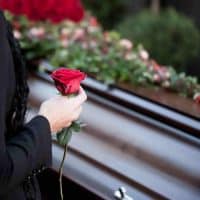 Losing a loved one in an accident is one of the most gut wrenching and heartbreaking tragedies imaginable.
Under California state law, close family members of the deceased have the legal right to hold the negligent parties liable for a fatal accident.
While no amount of monetary compensation could ever account for such a devastating loss, a family needs justice and the full available financial support.
If you are preparing to file a legal claim, you may be wondering: How much can you sue for wrongful death? It is a complicated question to answer — in truth, there is no 'average wrongful death settlement.'
Here, our compassionate Monterey and Santa Cruz wrongful death claim lawyers explain how wrongful death compensation is calculated in California.
Wrongful Death Settlements: What You Need to Know
Through a wrongful death claim in California, eligible family members of the victim have a legal right to seek financial compensation for their damages. As explained in the Judicial Council of California Civil Jury Instructions, wrongful death damages fall into one of the following two categories: "economic damages and noneconomic damages." Economic damages include:
Loss of financial support;
Loss of insurance benefits;
Out-of-pocket medical expenses; and
Funeral and burial expenses.
While economic damages can sometimes be difficult to put a specific dollar figure on, they are fundamentally tangible losses. In addition to economic damages, eligible family members are also entitled to recover for their intangible losses. This includes:
Loss of love;
Loss of companionship;
Loss of consortium;
Loss of guidance; and
Loss of sexual relations.
In California wrongful death lawsuits, non-economic damages are typically larger than economic damages. Yet, by their definition, these damages are inherently very difficult to value. As the Judicial Council of California Civil Jury Instructions states, there is no set standard for determining non-economic damages, and juries are required to use "judgement" and "common sense" to determine a "reasonable amount."
Wrongful Death Cases Require a Comprehensive Review
Ultimately, all California wrongful death claims must be handled on a case-by-case basis. The value of a wrongful death settlement can vary dramatically depending on the underlying facts.
If you and your family lost a loved one in a preventable accident, it is essential that you consult with an experienced wrongful death claim attorney as early in the claims process as possible.
Your legal practitioner will be able to assess the case, gather evidence, and build a strong claim — ensuring that you and your family can recover the maximum wrongful death settlement. Accountability matters.
Get Help From Our California Wrongful Death Claim Attorneys Right Away
At the Allen Law Firm, our compassionate California wrongful death claim lawyers are strong, committed advocates for our clients. If your loved one was killed because of the reckless, careless, or negligent actions of another party, you need professional legal representation.
To set up a free, completely private initial consultation, please contact our law firm right away. With law offices in Monterey and Santa Cruz, we handle wrongful death lawsuits throughout Southern California.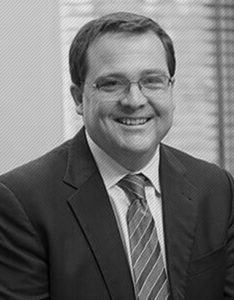 Scott Allen is the founder of Allen Law Firm. Scott earned his Juris Doctor degree from the Boalt Hall School of Law (now known as Berkeley Law) at the University of Berkeley in California and has over 20 years of experience practicing personal injury law. He is a member of the State Bar of California and has earned a Superb rating by Avvo. To learn more about Scott, read his full bio here.