Contributory Negligence vs. Comparative Negligence
In California, car accident liability is based on 'fault.'
To hold another party — most frequently, another driver — legally responsible for your auto accident, you must be able to prove that their negligence was, at least in part, the cause of your crash.
In some cases, this is a relatively straightforward process. One defendant may be clearly and unquestionably liable for the entire crash. A textbook example of this would be a drunk driver plowing through a red light and running into your vehicle.
Of course, not all car accident claims are so clear-cut. There are many cases in which defendants will, successfully or unsuccessfully, attempt to raise a 'shared fault defense.'
In essence, they will try to hold the plaintiff responsible for at least a portion of their own injuries. In shared fault cases, it is important to know the difference between contributory negligence and comparative negligence.
Here, our Monterey car accident attorney provides an overview of these two legal standards and explains what you need to know about the current laws in California.
Contributory Negligence: California
Contributory negligence is a type of common law tort rule. Under the contributory negligence standard, an injured victim (plaintiff) is barred from recovering any compensation from the defendant if it is determined that their own negligence also played a partial role in causing their crash. It is an extremely harsh legal standard that has been abolished in many jurisdictions, including in the state of California.
Prior to 1975, California used contributory negligence rules for auto accident claims. However, in the case of Li v. Yellow Cab Co., the Supreme Court of California eliminated the contributory negligence rules on the grounds that the standard produced unfair results for injured victims.
The common law rule that replaced it is called comparative negligence.
Comparative Negligence: California
Comparative negligence is a common law standard that allows defendants to raise a partial legal defense on the grounds that the injured victim (plaintiff) was also negligent. With comparative negligence, the injured victim's financial recovery will be reduced by their percentage of the fault for the accident.
As an example of how this works in the real world, imagine that you sustained $40,000 in damages in a traffic accident in Monterey County, California. A reliable investigation reveals that you were at fault for 25 percent of the crash.
Under the old contributory negligence rules, you would be prevented from recovering compensation from the defendant — an unjust result. However, the system has changed. Under the current comparative negligence rules, your recovery would be reduced by your degree of fault. In other words, it would be reduced by 25 percent, or by $10,000.
Speak to Our Monterey & Santa Cruz Personal Injury Lawyers Today
At the Allen Law Firm, our California personal injury attorneys help victims recover the maximum compensation. If you were hurt in an accident in Southern California, we are standing by, ready to discuss your case.
To arrange a free, completely private initial case evaluation, please do not hesitate to contact our law firm today.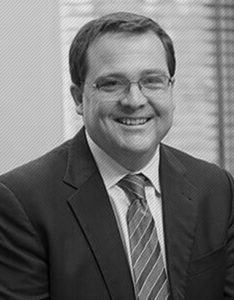 Scott Allen is the founder of Allen Law Firm. Scott earned his Juris Doctor degree from the Boalt Hall School of Law (now known as Berkeley Law) at the University of Berkeley in California and has over 20 years of experience practicing personal injury law. He is a member of the State Bar of California and has earned a Superb rating by Avvo. To learn more about Scott, read his full bio here.