What are Your Rights After a Car Accident That Is Not Your Fault?
The vast majority of motor vehicle collisions reported in the United States are caused by driver error.
In fact, according to a study published by the National Highway Traffic Safety Administration (NHTSA), drivers are responsible for around 94 percent of all crashes. If your accident was caused by another driver, you need to know how to take the proper steps to protect your rights.
Being involved in a car accident is a scary and confusing experience, especially when you are not at fault for the accident. It can be difficult to know where to go or who to talk to after a crash.
At the Allen Law Firm, our experienced car accident attorneys can help you understand your legal options and rights following a car accident that is not your fault.
Four Steps to Take If You Were Involved in an Accident that Wasn't Your Fault
Dealing with the aftermath of a serious automobile accident is always challenging. It is crucial that you understand that you have have certain car accident rights to protect yourself and your claims after an accident, particularly when the other driver leaves the scene, is being uncooperative, or contradicts your version of events.
Among other things, you need to know when to get an attorney for a car accident. If you have questions about your rights or options, you should discuss your case with a lawyer.
It is recommended that you take the following four steps after a crash:
1. Seek Medical Attention
The most important thing after a car accident is your health and well-being. As soon as you can, seek medical treatment for your injuries, even if you believe your injuries are minor. Seeing a doctor right after an accident serves a couple of important purposes. First, some medical injuries are internal that do not present symptoms right away, but they are still serious and require immediate medical attention.
By not seeing a doctor after an accident, you risk causing yourself more harm with untreated injuries. Second, seeking medical attention creates contemporaneous documentation about your injuries that can significantly help in the negotiation of compensation for car accident injuries sustained in the crash.
2. Document the Scene
If you are able, try to document the scene of the accident after the crash. While the police will create their own accident report, collecting your own evidence of the scene can help defend against any arguments of liability and create the best possible arguments for compensation after a crash that was not your fault. Documenting the scene of the accident includes taking photos and video of the vehicles, the scene, and the full scope of damage caused by the accident. It can also include gathering the contact information of the other driver and witnesses so your attorney can secure their statements after the crash.
3. Maintain Documentation About the Accident
After the accident, maintain documentation about your claims and injuries. This can include keeping a daily journal that outlines your medical treatment and rehabilitation from the accident in addition to maintaining all receipts associated with the accident. Receipts should be kept for all property replacement, medical expenses, transportation to and from medical treatment, and any other expenses associated with the accident.
4. Contact an Experienced Personal Injury Attorney
Finally, you should seek the counsel of an experienced car accident attorney after an accident that was not your fault. Many people ask whether I should get a lawyer for a car accident that is not my fault, but hiring an attorney is extremely beneficial to your car accident claims in a number of ways.
First, a lawyer serves as your shield from insurance companies looking to minimize or deny your claims for damages. Insurers are required to go through your attorney with all communication and negotiation about the case. Second, your lawyer will perform their own investigation into the case to ensure that you are receiving a full and fair settlement for your injuries. Finally, an attorney can navigate your claims through the legal process while you focus on what is most important – your recovery.
Injured in a Car Accident?
Discuss your personal injury case with us at no cost during a Free Consultation.
Schedule Today
You Have a Right to Hold the At Fault Defendant Liable
California is a fault-based motor vehicle accident jurisdiction. Under state law, the party that was responsible for causing the accident should be held liable for the resulting damages. If you were involved in a car accident that was not your fault, the person or persons who caused the crash should be held accountable for your damages.
To protect this right, it is crucial that your accident is investigated by an experienced professional. If you wait too long to take action, the other side's insurance company may try to take advantage of you. Immediately after a wreck, you should call an attorney. Through a comprehensive investigation, your lawyer will be able to secure relevant evidence and start building a strong, winning legal case.
You Have Right to Full and Fair Financial Compensation
You can hold another party legally responsible for the full value of your damages. Financial compensation should be offered for both your out-pocket-losses and any non-economic damages. Unfortunately, California's largest insurance companies are rarely willing to offer victims full and fair financial support. At the Allen Law Firm, our Monterey, CA car accident lawyers have the skills and legal knowledge to protect your rights. You may be able to hold the at-fault defendant and their insurance company liable for your:
Emergency room medical treatment;
Hospital bills and other medical expenses;
Long-term disability or physical impairment;
Loss of current and future wages;
Pain and suffering;
Loss of quality of life; and
The wrongful death of a loved one.
You Have a Right to Deal With the Insurance Company Through Your Lawyer
You are not required to give a recorded statement to an opposing insurance company. In fact, it is never in your best interest to speak to the other party's insurance provider. Insurance adjusters are looking for information that they can use against you to deny your car accident claim or reduce the value of your settlement offer. To protect your rights, you should always deal with the insurance company directly through your California auto accident lawyer.
Discuss Your Case With Our California Car Accident Attorneys Today
At the Allen Law Firm, we are here to protect you. To learn more about how a personal injury attorney can help you after a car accident that was not your fault, call or contact us today.
With law offices in Monterey and Santa Cruz, we represent injured victims throughout the central coast region, including in Watsonville, Pacific Grove, Scotts Valley, and Carmel.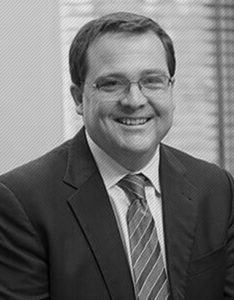 Scott Allen is the founder of Allen Law Firm. Scott earned his Juris Doctor degree from the Boalt Hall School of Law (now known as Berkeley Law) at the University of Berkeley in California and has over 20 years of experience practicing personal injury law. He is a member of the State Bar of California and has earned a Superb rating by Avvo. To learn more about Scott, read his full bio here.