Average Concussion Settlement for California Car Accidents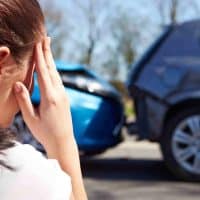 Being in a car accident can result in many types of injuries, including, very commonly, a concussion.
A concussion is a type of traumatic brain injury (TBI) that occurs when the head is hit with an object. While concussions may be common, and are sometimes mild, they should not be taken lightly; a serious concussion could have long-term or permanent effects for the affected individual.
If you have been involved in a California car accident and have suffered a concussion, you may have questions about the average car accident concussion settlement. Our experienced auto accident lawyers will guide you through the claims process, help you to understand how damages are calculated, and advocate for your full recovery award.
Call us today to get started.
Damages Recoverable in a Car Accident Concussion Settlement
When a car accident results in a concussion, the affected person may not only incur high medical bills related to the treatment of that concussion, but may also experience lost wages, a loss of benefits or earning capacity in the future, pain and suffering, a diminished quality of life, and other economic and noneconomic losses.
When you are pursuing a concussion car accident settlement, you maintain the right to seek compensation for the full value of all of your economic and noneconomic losses.
Factors that Affect the Average Settlement for Concussion Car Accident
In addition to the damages you suffered as a result of your car accident concussion, there are other factors that affect the average settlement for a California car accident case. These factors include:
The severity of the concussion;
The number of days for which you experience pain and suffering;
The liability of another party (more on this later);
Mitigating damages;
Any degree of contributory negligence;
Strength of evidence to prove the elements of a personal injury claim and the extent of your damages;
Types of insurance coverage available and the details of an insurance policy.
In order to get a higher settlement, you must prove the liability of the other party.
To hold another party liable for your harm, you are required to prove that the party breached the duty of care owed to you, and that the breach was the direct cause of your car accident and concussion.
But keep the following in mind. If the other party doesn't have insurance, or doesn't have enough insurance to cover your injuries, your case may be futile even if you can prove their negligence.
How Our Legal Team Can Help Maximize Your Concussion Settlement Amount
When you call the California auto accident attorneys at the Allen Law Firm, our team will evaluate your case, help you to prove fault and causation, and calculate your damages award.
From there, we will issue a demand letter and aggressively negotiate for your right to compensation for the full value of your claim.
Schedule your Free Consultation with our law firm by calling us directly today or sending us an online message.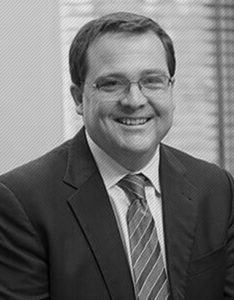 Scott Allen is the founder of Allen Law Firm. Scott earned his Juris Doctor degree from the Boalt Hall School of Law (now known as Berkeley Law) at the University of Berkeley in California and has over 20 years of experience practicing personal injury law. He is a member of the State Bar of California and has earned a Superb rating by Avvo. To learn more about Scott, read his full bio here.