Average Time to Settle a California Personal Injury Claim
After you have suffered an injury at the hands of another, whether as the result of a car accident, slip and fall, defective product, or another accident type, you surely deserve to be compensated.
However, while you may understand the value of filing a personal injury claim, you may be wondering how long your case will take to settle.
Our experienced Monterey personal injury attorneys at the Allen Law Firm can tell you more about the average time to settle a personal injury case in California.
We are happy to review your case free of charge and provide you with more information specific to you.
How Long Does it Take to Settle a Personal Injury Claim?
How long your personal injury claim will take to settle will depend on numerous different factors; some cases may be resolved in as little as a few months' time, whereas other cases may end up in litigation, taking well over a year to fully conclude.
Some of the factors that will affect your settlement timeline include:
Extent of your injuries and time to reach MMI. Before your damages can be fully calculated and the value of your claim can be determined, you must reach MMI – Maximum Medical Improvement. MMI refers to the point at which your doctor believes that you have healed to your fullest extent possible. Obviously, more serious injuries mean a longer time period to reach MMI.

Value of your claim. Claims that total tens of thousands or hundreds of thousands of dollars are much more difficult to settle quickly than are claims worth only a few thousand. This is because the more money that is involved, the greater the stakes for the insurance company, and the greater the incentive will be for an insurance adjuster to diminish the value of your claim.

Alternative dispute resolution vs. going to trial. Whether you decide to settle your case through alternative dispute resolution methods (like mediation or arbitration) or file a lawsuit will also have a large effect on the overall duration of your claim. Mediation is typically the fastest way to resolve a claim, and can usually be completed within a few months' time. If mediation is ineffective, arbitration may be another alternative. This, too, is much quicker than is litigation. If arbitration isn't an option, filing a lawsuit may be your only alternative. However, even filing the lawsuit and waiting for a response can take well over a month, and preparing for a trial can take multiple months.
Contact an Experienced Personal Injury Lawyer for More Information
If you have more questions about the average settlement time for a personal injury claim, we have answers. Reach out to us today for a free case evaluation. Contact us online or by phone to get started.
We are here to help!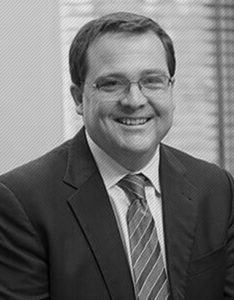 Scott Allen is the founder of Allen Law Firm. Scott earned his Juris Doctor degree from the Boalt Hall School of Law (now known as Berkeley Law) at the University of Berkeley in California and has over 20 years of experience practicing personal injury law. He is a member of the State Bar of California and has earned a Superb rating by Avvo. To learn more about Scott, read his full bio here.