Types of California Product Liability Claims
Product manufacturers have a duty to create products that are safe for consumer use; if a product has an inherent risk, then the manufacturer is required to make that known to the consumer.
Unfortunately, neither of these duties are fulfilled consistently, and consumers are constantly exposed to dangerous products that, even when used properly, sometimes cause serious injuries or even fatal harm.
At the Allen Law Firm, our California product liability lawyers can help you understand the three different types of product liability claims. In addition, we can review California product liability law, and what to do if you've been harmed by a defective product in our state.
1. Design Defects
You might assume that all products that make it to manufacture are well-designed and are completely safe for consumer use. However, this is far from the case. Indeed, many products that are defectively designed still make it to the manufacturing line and into consumers' homes.
Some examples of design defects include a motor vehicle that is designed to be top heavy (thereby increasing the risk of it rolling over); a chair that isn't designed to support the weight of the average adult, yet is marketed for adults; a pharmaceutical drug that causes cancer or other severe health complications; or a kitchen product with an especially sharp blade that doesn't have a sheath.
2. Manufacturing Defects
While some products may be defectively designed, the majority are designed to be perfectly safe. Where the problem occurs, however, is in the manufacturing of those well-designed products. Indeed, many product defects are the result of manufacturing errors that render a product ineffective or dangerous.
Consider, for example, a situation where a sharp piece of metal makes its way into a can of soup, only to cut the consumer upon consumption. Or, a tire adhesive that normally is effective, but is contaminated and therefore does not work as intended.
When a manufacturing defect is the cause of a product's dangerousness, the product manufacture or anyone along the chain of distribution responsible for the defect or who knew of the defect. but distributed the product regardless, could be held liable.
3. Lack of Warning or Instruction
Finally, the third type of product liability claim is one that alleges that the product failed to contain an adequate warning label or instructions, and therefore, the consumer either:
a) did not know of the risks of using the product, or
b) suffered harm because they did not know how to use the product correctly.
For example, prescription drugs must contain warnings of any side effects, as well as instructions for use.
Any products that have risks associated with using them, such as the risk of electrocution, must make this risk known.
Do You Have a Product Liability Case?
The defective products samples provided above should help you to determine whether or not you have a case. Please don't hesitate to contact our experienced product liability lawyers if you were injured by a defective product.
We can answer any questions and review California's defective product laws with you. Send us an online message today to get started.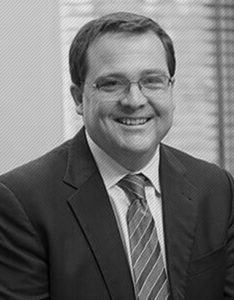 Scott Allen is the founder of Allen Law Firm. Scott earned his Juris Doctor degree from the Boalt Hall School of Law (now known as Berkeley Law) at the University of Berkeley in California and has over 20 years of experience practicing personal injury law. He is a member of the State Bar of California and has earned a Superb rating by Avvo. To learn more about Scott, read his full bio here.