How to Get Your Accident Report From the Watsonville Police Department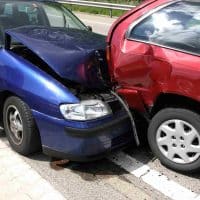 A car crash can be devastating.
If you or a loved one is the victim of a car crash, seeking compensation for any injuries, emotional or otherwise, may be necessary.
Although it may seem like a hassle, especially in the aftermath of an accident, you should obtain a copy of the accident report if you plan to file an insurance claim. If it comes to it, having an accident report is also beneficial for a lawsuit.
Accident reports contain the facts and circumstances behind an auto accident, including car damage, injuries, and witness names. The report serves as vital evidence to your case and will help you get the most compensation for your troubles.
If you were in a Watsonville car crash, do not hesitate to contact an experienced car accident lawyer at the Allen Law Firm. We can help you get the money you deserve.
Learn Your Rights
If you've suffered an accident, talk to a lawyer who will explain your rights and options, free of charge.
Remember, you can only request your accident report from the Watsonville PD if they were the ones that responded to your crash.
You can request an accident report from the Watsonville Police Department in one of two ways: either in-person or by mail.
How to Get Your Watsonville Crash Report In-Person
According to the City of Watsonville's official website, You will need to visit the Watsonville Police Department's records counter to request your crash report in-person.
The records department is located at:
215 Union Street
Watsonville, CA 95076
Phone: (831) 768-3370
The records counter is open from 9 a.m. to 4 p.m. Monday through Friday. When you go to request your accident report, make sure you bring the following:
A photo ID.
Your case number.
The date, time, and location of the incident.
How to Request Your Watsonville Crash Report By Mail
To request a crash report by mail, you can send a written request to the Watsonville Police Department at the same address listed above.
No matter which method you use to get your Watsonville crash report, all records requests have a $35 fee. The Watsonville Police Department accepts the following payments:
Cash
Check
Credit or debit card
Money order payable to: "City of Watsonville."
Reach Out to Our Watsonville Car Accident Lawyers Today
At the Allen Law Firm, our personal injury lawyers have helped our injured clients recover the most compensation for their suffering. Filing an injury claim can be a confusing and complicated experience. We can walk you through the process and get the justice you deserve.
Contact Us For a Free, No Strings Attached Case Evaluation.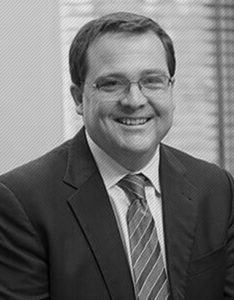 Scott Allen is the founder of Allen Law Firm. Scott earned his Juris Doctor degree from the Boalt Hall School of Law (now known as Berkeley Law) at the University of Berkeley in California and has over 20 years of experience practicing personal injury law. He is a member of the State Bar of California and has earned a Superb rating by Avvo. To learn more about Scott, read his full bio here.