How to Get Your Accident Report From the Carmel Police Department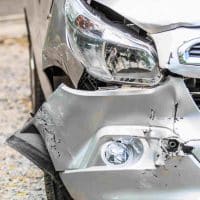 No matter how careful you are on the road, accidents can happen. When they do, they can be devastating.
If you or a loved one is the victim, seeking monetary compensation or emotional damages may be necessary.
Even after the trauma of an accident, it is important to make sure you get an accident report. This is especially true if you intend to file an insurance claim or, if it comes to it, a lawsuit.
Accident reports contain details about the circumstances of your case, like the damage to your vehicle, any injuries, and the names of any witnesses. The report is crucial evidence in building your case and will help you get the most compensation for your losses.
If you've been in a car accident in Carmel, you should contact an experienced car accident lawyer at the Allen Law Firm today.
Learn Your Rights
If you've suffered an accident, talk to a lawyer who will explain your rights and options, free of charge.
Remember, you must obtain your collision report from the Carmel Police Department if they responded to your accident.
Here's how to get a copy of your Carmel Police accident report.
How to Get a City of Carmel Police Accident Report
According to the official Carmel-by-the-Sea website, The Carmel Police Department will provide an accident report on request to any named involved party involved in the collision. Witnesses cannot receive copies of your accident report. The Records Division is available to assist you 7 days per week.
Although requesting an incident report is free, you will need to fill out an Application of Release of Information form provided by the Carmel Police Department.
This form is available via fax or email after you contact the Records Division at (831) 624-6403.
Fill Out the Application For Release of Information
To fill out the Application for Release of Information, you will need:
The names of the involved parties.
The date and location of the incident.
The report number.
Your contact information.
From there, you can choose whether you would like the report mailed to you, or whether you would like to pick it up in-person. If you choose to pick up the crash report in-person, you can visit the Carmel Police Department at:
Junipero Ave & 4th Ave
Carmel-By-The-Sea, CA 93923
This form serves as a written request for your crash report. Keep in mind that depending on the status of any investigation, you may be unable to get a copy of your crash report. If you are unsure whether your crash report can be released, you should contact the Records Department to confirm its availability.
Submit the Completed Application
After you submit the completed Application for Release, it may take up to 10 days to process your request.
Contact Our Carmel-by-the-Sea Car Accident lawyers Today
Filing a lawsuit can be confusing and difficult. Hiring an experienced personal injury lawyer from the Allen Law Firm is crucial to maximizing your compensation and getting the justice you deserve.
We can help you through this difficult time.
Contact Us For a Free, No Strings Attached Case Evaluation.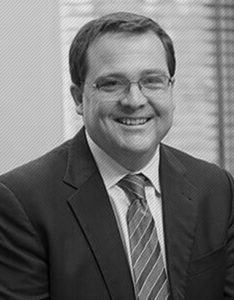 Scott Allen is the founder of Allen Law Firm. Scott earned his Juris Doctor degree from the Boalt Hall School of Law (now known as Berkeley Law) at the University of Berkeley in California and has over 20 years of experience practicing personal injury law. He is a member of the State Bar of California and has earned a Superb rating by Avvo. To learn more about Scott, read his full bio here.