How Much is My Motorcycle Claim Worth?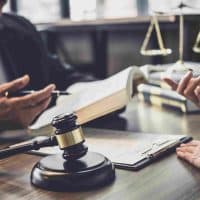 With year-round beautiful weather and hundreds of miles of gorgeous coastline, it comes as no surprise to most people to hear that California is one of the most popular states for motorcycles.
However, drivers in other vehicles do not always pay attention to motorcyclists, and with an increased number of motorcycles on the road comes an increased number of motorcycle accidents.
If you have been injured in a motorcycle accident, you may have a claim against the other people involved for personal injury compensation and it is important to understand what your claim might be worth.
To learn more about motorcycle accident claims in California, call or contact the skilled Monterey and Santa Cruz motorcycle accident attorneys at the Allen Law Firm today.
Compensation for Motorcycle Accidents
Compensation for injuries caused in an average motorcycle accident settlement includes payment for both economic and noneconomic harm caused.
Economic damages include payment for out of pocket expenses, such as medical bills, lost wages, property damage, and the loss of future income and benefits.
Noneconomic damages include payment for pain and suffering, emotional distress, disability, disfigurement, and the loss of enjoyment of life.
It is important to note that California utilizes a pure comparative negligence rule when it comes to motorcycle and other vehicle accident cases. This means that the court determines the degree of fault for every person involved in the accident and reduces their compensation by that percentage.
For example, if you were injured in an accident with $100,000 in damages and found ten percent at fault, the overall award would be reduced to $90,000.
This is why it is critical that you have an experienced personal injury attorney representing your case to fight any claims of fault that might reduce or eliminate your claims for compensation after an accident.
How a Lawyer Can Help
A knowledgeable attorney can mean the difference between getting the compensation your motorcycle accident claim is worth and walking away with little to no payment for your injuries.
A lawyer will begin to build the best possible case for damages from the moment she is hired to take your case. This includes gathering all relevant evidence such as accident and police reports, witness statements, and photos and videos of the scene.
Your lawyer will also collect your medical history and reports along with any evidence of wage loss and ensure that all of your costs are incorporated into your claim.
An attorney will also protect you from insurance companies looking to minimize or eliminate your claims by tricking you into making statements against your best interest or offering a settlement worth far less than what you are truly owed.
Talk to an experienced personal injury attorney today to learn more about your legal options for filing a claim after a motorcycle accident in California.
Contact Our Office For Assistance With Your Motorcycle Accident Claim
To schedule a Free Consultation of your motorcycle accident claims in the Monterey or Santa Cruz area, call or contact the office of the Allen Law Firm today to speak with a knowledgeable personal injury attorney about your case.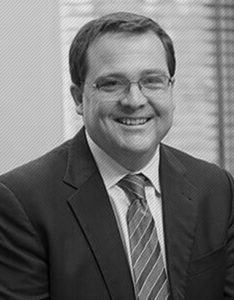 Scott Allen is the founder of Allen Law Firm. Scott earned his Juris Doctor degree from the Boalt Hall School of Law (now known as Berkeley Law) at the University of Berkeley in California and has over 20 years of experience practicing personal injury law. He is a member of the State Bar of California and has earned a Superb rating by Avvo. To learn more about Scott, read his full bio here.