Is California a No Fault State?
As explained by the Cornell Law School Legal Information Institute, no fault laws require insurance companies to cover the medical expenses and loss of income for their insured driver "regardless of who was at fault."
While these laws vary from state-to-state, generally no fault insurance exists up to a certain threshold. In severe accidents, after the threshold has been hit, an injured victim may be allowed to step outside of the no fault system.
There are approximately 12 U.S. states that operate under some form of a no fault insurance system. However, California is NOT a no fault insurance state.
If you were involved in a crash in California, liability for the wreck will be based on who was to blame for causing the collision.
In this article, our skilled Santa Cruz and Monterey, California auto accident attorneys explain what you need to know about California's fault based insurance rules and the key things you need to know about proving liability after a crash.
California is NOT a No Fault Insurance State
Similar to the large majority of American jurisdictions, California is a fault-based auto accident state. Under California law, plaintiffs are entitled to recover financial compensation from a defendant if they can prove that the defendant bears blame for the crash. Notably, California uses comparative negligence rules.
Under the comparative negligence standard, each party will be held liable for their share of the damages. If a defendant is at fault for the entire crash, they are liable for the 100 percent of the losses. However, the victim is deemed to be 20 percent at fault for their own collision, then they will be responsible for 20 percent of the losses, with the defendant bearing the burden of the remaining 80 percent.
How to Prove Fault After a Car Accident
Following a serious motor vehicle crash, injured victims need to know how to prove fault. In some cases, blame for an auto accident will be sharply contested by the parties. All car accidents should be carefully and thoroughly investigated by an experienced legal professional. Successful car accident injury claims in California must be built and supported on a strong foundation of evidence. Some examples of relevant evidence include:
The police report;
Photographs;
Videos;
Eyewitness statements;
Medical reports; and
Expert analysis.
If you were injured in a crash caused by the negligent actions or inactions of another driver, it is imperative that you discuss your case with an aggressive Monterey auto accident attorney right away. Your lawyer will be able to start building a strong legal case to help you prove fault and recover the financial compensation that you rightfully deserve.
Contact Our California Auto Accident Lawyer Today
At the Allen Law Firm, our car accident legal team is strong, aggressive advocates for injured victims.
If you were hurt in a traffic collision, we will help you recover every dollar that you deserve. To get a free, fully private review of your case, please contact our legal team today.
With law offices in Santa Cruz and Monterey, we serve communities throughout California's Central Coast region.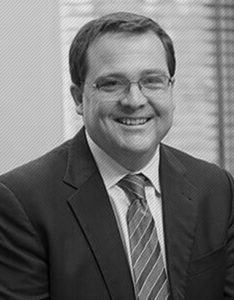 Scott Allen is the founder of Allen Law Firm. Scott earned his Juris Doctor degree from the Boalt Hall School of Law (now known as Berkeley Law) at the University of Berkeley in California and has over 20 years of experience practicing personal injury law. He is a member of the State Bar of California and has earned a Superb rating by Avvo. To learn more about Scott, read his full bio here.