Santa Cruz Personal Injury
If you or a loved one have been injured in Santa Cruz or the surrounding areas of the Central Coast, you may be entitled to financial compensation. Our personal injury law practice wants to help. We work hard to provide our clients with experienced, caring legal representation to help guide them through the stressful and confusing process of negotiating with insurance companies while at the same time actually trying to recover from their injuries. We strive to give each client's case personal attention and to ensure that our clients fully understand their legal rights. Our goal is always to recover the full measure of compensation that each client's personal injury case deserves.
Examples Of Cases Involving Santa Cruz Area Clients:
Car Accident/Drunk Driving Case – Santa Cruz County Clients Injured By Drunk Driver
– We represented two motorists, a woman from Santa Cruz and a man from Watsonville, who were severely injured when a 27-year-old drunk driver slammed into the rear of their car as they waited at a stop light. The firm's injury attorney negotiated a rapid settlement involving the drunk driver's insurance company. The insurer paid both clients the full amount of money available under the insurance policy.
Bicycle Accident Injury – Aptos Client Injured By Negligent Driver
– The firm represented an avid bicycle rider from Aptos who was struck by a pickup truck during a Saturday afternoon ride. The driver of the pickup ran through a yield sign and into our client's back tire. The firm's client suffered severe injuries requiring surgery to his shoulder, as well as painful "road rash." In the settlement negotiated by our attorney, the insurance company for the pickup driver paid the firm's client money to compensate him for his injuries and for the damage to his expensive bicycle and riding gear.
Uninsured Motorist Claim – Santa Cruz Client Injured In Highway 17 Crash
– We represented a client who was injured when an uninsured driver recklessly forced his car off the road and over a cliff during the morning commute over Highway 17. The client's car rolled over multiple times before coming to rest upside down, suspended by a tree growing from the side of the cliff. The client was rescued from the car and hoisted up the cliff on a gurney before being taken by ambulance to the hospital. The client suffered a concussion and a permanent injury to a cranial nerve that controls his eye muscles. Since the driver at fault was uninsured, our personal injury lawyer presented an uninsured motorist claim to the client's own auto insurance carrier, and received a settlement to compensate the client for his medical bills, pain and suffering, as well as an amount to cover possible need for future medical treatment to correct the problem.
Personal Injury Attorneys – Representing Clients Injured By The Fault Of Others.
Our attorneys work with clients who have been injured due to the fault of others. We handle a wide array of injury cases, including:
Car Accidents/Auto Accidents
Truck Accidents/Big Rig Accidents
Bicycle Accidents
Motorcycle Accidents
Pedestrian Accidents
Slip and Fall Accidents
Dangerous Conditions/Premises Liability
Dog Bites
Elder Abuse
Toxic Exposures
Claims Against Government Entities
Wrongful Death
Types Of Injuries Experienced By Our Clients:
We work with people who have suffered from a wide range of injury types, ranging from catastrophic life-changing injuries such as neurological damage and spinal injuries to relatively minor (though still very painful) injuries.
Bruises
Broken Bones
Cuts/Abrasions
Neck Injuries
Spinal Injuries
Paralysis
Neurological Damage
Shoulder Injuries
Hip Injuries
Amputations
Foot Injuries
Ankle Injuries
Head Injuries
Brain Injuries
Concussions/Traumatic Brain Injuries
Toxic Poisoning
Hand Injuries
Eye Injuries/Blindness
Contact us or call today at (831) 264-0605 for a Free Consultation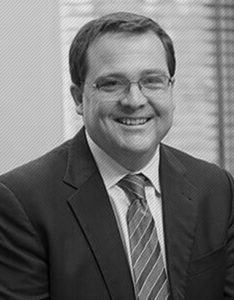 Scott Allen is the founder of Allen Law Firm. Scott earned his Juris Doctor degree from the Boalt Hall School of Law (now known as Berkeley Law) at the University of Berkeley in California and has over 20 years of experience practicing personal injury law. He is a member of the State Bar of California and has earned a Superb rating by Avvo. To learn more about Scott, read his full bio here.