Monterey Personal Injury
Monterey Personal Injury Attorney – the Allen Law Firm
Our Monterey office provides Free ConsultationS in personal injury and wrongful death cases. We advance all costs involved in handling such cases, and our clients pay us nothing unless they win their case or get a settlement.
The Allen Law Firm helps people who were hurt or lost loved ones in accidents. Every day we work hard to get our clients money to help compensate them for their injuries and other losses. We understand the impact that personal injuries can have. It is our passion to ensure that our clients are fairly compensated to the full extent available under the law.
A Few Examples Of Cases Involving Monterey Area Clients
Car Accident – Successful Settlement Of Side Impact Crash In Seaside (On Former Fort Ord)
– The Allen Law Firm represented a 27-year-old Pacific Grove resident who worked as a therapist for autistic youth and was working on his Master's degree in counseling. Our client suffered serious injuries, including a moderate concussion and injury to his left knee, when a Marina resident who was driving a Dodge mini-van ran through a red light and crashed into the driver's side door of our client's Toyota Corolla. Our attorney negotiated a settlement with the insurance company of the at-fault driver for enough money to pay off the client's hospital bills and other medical treatment as well as a substantial amount to compensate for the client's pain and suffering.
Slip and Fall/Premises Liability Cases
– Slipping (or tripping) and falling only not only an embarrassing occurrence, it is potentially dangerous. Our personal injury attorney works with clients who have been hurt. Some of our clients were hurt when they slip on water that is allowed to accumulate on shiny tile floors during rain storms, others trip and fall on obstacles negligently left or placed on the floor by business owners or their employees, still others trip on uneven or dimly-lit stairways. In such cases, our attorneys strive to recover money to compensate for our clients medical bills, lost wages, likely loss of future wages and for their pain, suffering and emotional distress.
Types of Injury Cases We Handle
We handle a wide variety of cases, including:
Automobile Accidents
Commercial Drivers/Big Rig Crashes
Bicycling Injuries
Motorcycle Accidents
Pedestrian Injuries
Slip/Fall Accidents
Dog Bites
Elder Abuse
Toxic Chemicals
Government Claims
Wrongful Death
Contact Us For A Free Consultation.
Our firm provides Free ConsultationS in personal injury cases. We work on a contingent fee basis, meaning that injury clients do not pay us unless we successfully recover money for them. Call us today (831) 250-9479.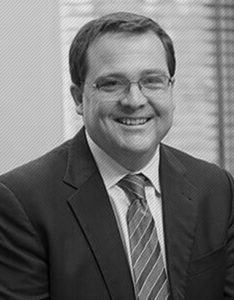 Scott Allen is the founder of Allen Law Firm. Scott earned his Juris Doctor degree from the Boalt Hall School of Law (now known as Berkeley Law) at the University of Berkeley in California and has over 20 years of experience practicing personal injury law. He is a member of the State Bar of California and has earned a Superb rating by Avvo. To learn more about Scott, read his full bio here.