Salinas Personal Injury
Personal Injury Attorneys – Representing Clients Injured By The Fault Of Others.
Were you or a family member injured in Salinas or elsewhere on the Central Coast?
Was someone else at fault?
If you answered "Yes" to both of those questions, our law firm would like to help you seek financial compensation.
We represent Salinas-area clients who have been hurt in accidents such as:
Car Accidents/Auto Accidents
Truck or Big Rig Accidents
Bicycle Accidents
Pedestrian Accidents
Farm Equipment Accidents
Wrongful Death Cases
Dog Bites
Slip and Fall/Premises Liability Cases
Elder Abuse | Financial Abuse of Elder
Toxic Exposures
Product Liability/Defective Products
We offer our injury clients experienced and caring representation in personal injury and wrongful death cases. If you choose to hire our firm, we will do our best to help you fully understand your legal rights and to guide you through the confusing process of convincing an insurance company to pay you money for your injuries. Our attorneys give the cases we handle their personal attention. We believe that this personal attention allows us to most effectively represent your interests. We won't be satisfied unless we get you the full measure of compensation that your case deserves. Our experience has shown that insurance companies generally pay significantly more to an injured person if they have an attorney. So, let our attorneys help recover the money you deserve and need.
Helping Injured Clients In Salinas, The Salinas Valley And The Central Coast
We work with clients who have been injured in Salinas, the Salinas Valley and the entire Central Coast. We have represented motorists who were injured in car/auto accidents on Highway 101 in Prunedale, others who were injured in accidents on Salinas city streets, and yet others who were hurt in accidents in the Salinas Valley (including Soledad, Gonzalez and King City). We represent Salinas clients who have been hurt in bicycle accidents and pedestrian accidents.
We Will Not Be Satisfied With Settlements Of Less Than Your Case Deserves
The vast majority of personal injury cases are settled without a trial. In some cases, however, insurance companies or defense lawyers refuse to offer a sum of money that is sufficient to fairly compensate an accident victim for his or her injuries. Rest assured that our attorneys will not be satisfied with inadequate settlements. Instead, we will fight to get the full amount of money that your case demands, including taking the case all the way through trial if a reasonable settlement cannot be reached.
Types Of Injuries Experienced By Our Clients:
We work with people that have injuries of all sorts. Our past and current clients have suffered injuries including:
Broken Bones/Fractures
Neck Injuries
Whiplash Injuries
Spine Injuries
Paralysis
Nerve Damage
Hip and Shoulder Injuries
Amputated limbs
Foot and Ankle Injuries
Head Injuries/Concussion including Traumatic Brain Injuries
Toxic Substance Poisoning
Wrist Injuries
Eye Injuries/Blindness
Cuts, Bruises, Lacerations
Damage By Farm Equipment
Contact Us For A Free Consultation.
If you need help with a personal injury claim for yourself or someone close to you in Salinas, call the Allen Law Firm today. Free Consultation. We advance all costs, and you pay nothing if you do not win your case or receive a settlement. Call today (831) 250-9479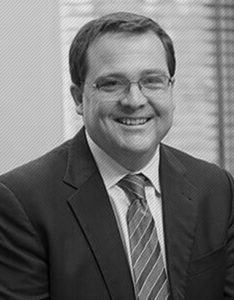 Scott Allen is the founder of Allen Law Firm. Scott earned his Juris Doctor degree from the Boalt Hall School of Law (now known as Berkeley Law) at the University of Berkeley in California and has over 20 years of experience practicing personal injury law. He is a member of the State Bar of California and has earned a Superb rating by Avvo. To learn more about Scott, read his full bio here.