$1 Million Settlement for Pedestrian Hit by Dump Truck While Crossing Street in Carmel, California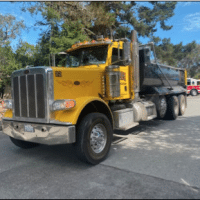 The Allen Law Firm recently obtained a settlement of $1 million for a pedestrian, who was severely injured when he was hit by a dump truck at the intersection of 6th Avenue and Juniper Street in Carmel. The man and his wife were visiting the Monterey peninsula from Florida.
The incident occurred July 28, 2021, and was captured on video by surveillance cameras at several nearby business. The firm's client was attempting to cross the Junipero Street in a marked crosswalk. The dump truck, which was headed south on Junipero, failed to come to a complete stop for the stop sign at the intersection. The truck crashed into our client, knocking him to the ground and then dragged him along the pavement before coming to a stop. The driver of the truck was cited for failing to yield the right of way to a pedestrian in the crosswalk.
Our client struck his head on the pavement and was knocked unconscious. He was taken by ambulance to the trauma center in Salinas. The doctors diagnosed the client with a traumatic brain injury, broke bones in his shoulder, arm, leg, ankle and foot, and deep abrasions to the skin on almost every part of his body. He has required extensive medical treatment for his injuries for over the past year, and will likely require additional
treatment for months to come. The client's medical bills alone were over $100,000, and he experienced extreme pain, suffering and emotional distress due to his injuries.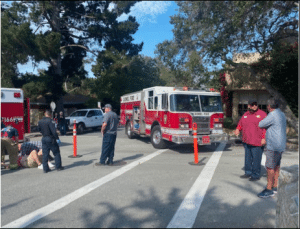 Despite our client's extensive injuries and damages, and the fact that the truck driver was clearly at fault for the pedestrian injury crash, the insurance company for the truck driver initially refused to make a settlement offer. Our firm's personal injury lawyer filed suit against the driver and the trucking company that owned the dump truck. The lawsuit quickly created sufficient pressure on the insurance company to pay its full $1 million insurance policy limit to compensate our client for his injuries.
The Allen Law Firm has attorneys that handle personal injury and wrongful death case. We have offices and meeting locations in Monterey, Santa Cruz and Salinas, California in order to serve clients throughout the Monterey Bay Area. We represent injured clients in claims and lawsuits involving:
Personal injury
Wrongful death
Car Accidents
Truck Accidents
Pedestrian Accidents
Bicycle Accidents
Motorcycle Accidents
Dog Bites/Animal Attacks
Slip and Fall Accidents
Nursing Home Abuse or Neglect
We offer free consultations, and there is no fee unless we obtain a recovery. Call the Allen Law Firm at (831) 250-9479 or contact us online today!