What Should I Do If I Am Injured Due to a Dangerous Roadway in California?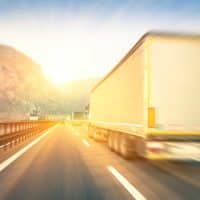 Not all dangerous roadway accidents are caused by negligent drivers. Some of these accidents result from hazardous roadway conditions caused by the negligence of municipal, county, and state agencies. It's important to understand that you have rights when you suffer injuries due to a dangerous roadway.
However, holding a government agency responsible for your losses requires the assistance of a qualified and experienced lawyer. It may understandably feel overwhelming to consider pursuing a lawsuit against any government agency. However, the right lawyer works to build a strong case on your behalf, so you can obtain the justice you deserve.
Common Causes of Accidents on Dangerous Roadways
In dangerous roadway accidents, just because you were the only driver on the road when your accident occurred doesn't mean you are the only one responsible for your injuries and losses.
When considering what makes a road dangerous, some hazards may be no one's fault. But others may have been the result of someone else's negligence. Your lawyer can analyze the facts of your case to determine the cause of your accident and whose fault it was. Some common avoidable causes of accidents include the following:
Uneven roadways due to bumps and potholes,
Insufficient or bad lighting,
Debris from road construction,
Unplanned and poorly designed roads,
Improper or absent traffic signs and signals on the streets,
Flawed banking of curves,
Improper road maintenance,
Overgrown trees and bushes block visuals,
Improper striping,
Uneven surfaces on the shoulder of the road, and
Unsafe construction zones.
Dangerous roadway cases are incredibly complex. Hiring a skilled lawyer is vital to ensure you receive the compensation you deserve.
Your attorney assists in your case by thoroughly examining the evidence, establishing liability, and preserving critical documentation required to succeed in your claim. In addition, your lawyer may negotiate with responsible agencies to obtain a favorable settlement on your behalf. If a settlement is possible, it can help you avoid a lengthy trial and get just compensation faster.
Who Is Liable for a Dangerous Roadway Accident?
Determining liability is vital to recovering the just compensation you deserve. Unfortunately, determining who is responsible for a dangerous roadway isn't always easy. In situations where your accident resulted from any of the reasons mentioned above, city, county, or state government agencies may be responsible, or the responsible party may be a private entity. The liable entity may depend on where your accident occurred and the exact cause of the accident.
Filing a lawsuit against any government agency is challenging and requires the assistance of a lawyer. Agencies enjoy immunity from many lawsuits. If the agency is not immune, you may still be required to first file an administrative claim against the liable agency. If no compensation is obtained through this process, you may then possibly pursue a civil lawsuit.
Understanding the process of filing an administrative claim is difficult without the help of an attorney. Many agencies follow different procedures for filing administrative claims under short deadlines. Navigating this process is particularly complex, and failing to follow the required procedure may mean losing your right to compensation.
What Should I Do After a Road Accident?
After a road accident due to a dangerous roadway, contact an attorney immediately to discuss your rights and options. Your attorney may help you gather important evidence necessary to prove elements of your claim, such as:
Existence of Dangerous Roadway. While it may seem obvious, your attorney must first establish that the dangerous roadway condition existed at the time of your accident.
Liability. Your attorney uses evidence and facts to establish which government entity holds responsibility for designing and maintaining the road or was aware that the roadway was dangerous.
Causation. Lastly, your attorney must establish that the dangerous roadway caused your accident, not some other factor like a negligent driver.
Establishing proof of these elements may require investigators, experts, and other individuals to analyze the crash's details.
Contact Us
For over 20 years, the Allen Law Firm has assisted clients in Monterey, Santa Cruz, and other Northern California areas with their personal injury claims. We understand that no matter how diligent you may be on the road, accidents can happen in the blink of an eye. In these situations, we understand that emotions run high as you try to determine how to move forward.
We pride ourselves on providing caring yet aggressive legal representation to help you obtain maximum compensation. When it comes to injuries resulting from a dangerous roadway, you can benefit from the insight and advice that the Allen Law Firm provides you. We want you to focus on recovering from your injuries while we handle the legal complexities, negotiations, and other aspects of your case. Contact us today for a Free Consultation, and learn how we can help you!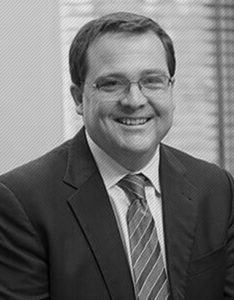 Scott Allen is the founder of Allen Law Firm. Scott earned his Juris Doctor degree from the Boalt Hall School of Law (now known as Berkeley Law) at the University of Berkeley in California and has over 20 years of experience practicing personal injury law. He is a member of the State Bar of California and has earned a Superb rating by Avvo. To learn more about Scott, read his full bio here.