Involved In A Car Accident In Monterey? Four Commonly Downplayed Personal Injuries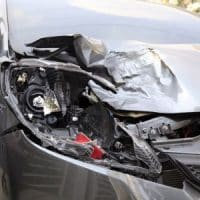 Even seemingly minor car accidents in Monterey can cause serious personal injuries. Unfortunately, doctors, insurers, or others involved may downplay the situation and the degree of harm you suffered. The following are four common types of injuries you need to be especially cautious in dealing with.
Four Personal Injuries That Commonly Get Downplayed In Monterey Car Accident Claims
The California Office Of Traffic Safety (OTS) reports that over 200 car accidents in Monterey happen each year, with thousands more occurring across the county. Regardless of the severity, these can result in serious personal injuries.
Some conditions have symptoms that are subtle at first and may not fully appear until days, weeks, or months after, causing doctors and insurers to downplay the situation, which could impact your rights in a car accident claim. Among the most common car accident injuries that are downplayed or dismissed include:
Back and neck injuries
While these are among the leading types of car accident injuries, they are also often the most overlooked. Whiplash and damage to vertebrae or discs are easy to overlook. When doctors downplay symptoms and fail to conduct proper diagnostic testing, it can leave you suffering permanent disabilities.
Muscle sprains and strains
Muscle strains and sprains do not appear on standard X-rays, making them difficult to diagnose. While swelling and other symptoms may subside quickly, ongoing weakness in affected areas can end up impacting your health and mobility for months or years to come.
Broken bones
Casts and splints can help repair the damage to major broken bones. However, hairline fractures often go undiagnosed and may eventually worsen over the years.
Head injuries
One of the most frequently downplayed and misdiagnosed car accident injuries, these can happen due to any bump, blow, or sudden jolt to the head. Concussions, skull fractures, and other serious conditions can end up impacting brain processes, resulting in potentially permanent physical, emotional, and cognitive impairments.
We Help You Get The Compensation You Need to Recover
According to the National Highway Traffic Safety Administration (NHTSA), even relatively minor car accidents can leave victims paying tens of thousands of dollars in medical expenses, lost wages, and other costs. More serious collisions can quickly add up to $1 million or more. When doctors or insurers downplay your injuries, it can leave you paying out-of-pocket.
Before signing any insurance documents or accepting a settlement, speak to our Monterey car accident lawyers first. Ways we can help you get the maximum amount you need to recover include:
Reviewing medical records and your diagnosis;
Encouraging you to get a second opinion, when needed;
Negotiating with insurers on your behalf;
Filing a car accident lawsuit in Monterey to get the maximum amount allowed by law.
Contact Our Monterey Car Accident Lawyers
Car accident injuries can impact you for years to come. To avoid out-of-pocket costs, get the Allen Law Firm on your side. Call or contact us online to request a consultation with our Monterey car accident lawyer today.
Sources:
ots.ca.gov/media-and-research/crash-rankings/
crashstats.nhtsa.dot.gov/#!/PublicationList/53