How To Maximize A Car Accident Settlement In Monterey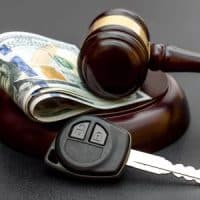 Car accidents in Monterey are a leading cause of personal injuries. In addition to the impacts on your health, they can leave you facing significant amounts of property damages, while preventing you from working and providing for yourself and your family. When this happens due to negligence on the part of other motorists, you have the right to hold them accountable in a claim. However, you only have one chance to get the total amount you need to recover. Our Monterey car accident lawyer explains how to maximize your settlement.
Evidence Needed To Support A Monterey Car Accident Claim
According to the California Office Of Traffic Safety (OTS), close to 3,000 car accidents in Monterey County happen each year. Personal injuries suffered as a result have the potential to be severe. When another driver is at fault, you have the right to hold them liable either through insurance they have in place or by filing a car accident lawsuit through the local court.
One of the first steps in maximizing any settlements you receive is gathering evidence at the accident scene. This includes:
Copies of police reports;
Pictures of the area in which the accident happened and the damages to each vehicle;
Video surveillance tapes from nearby traffic cameras;
Statements from witnesses, who may have seen what happened.
Our Monterey car accident lawyer can issue subpoenas and take other steps needed in gathering the above. You can do your part by reporting any car accident immediately, making sure a report is filed, getting the personal information of the driver and any witnesses, and using your own cell phone to take photos or videos.
Getting The Maximum Amount You Need To Recover
Gathering information at the scene of the crash is an important first step in maximizing your claim. Be aware that other factors that will influence the total amount you are entitled to include the degree of damage to your vehicle, the severity of your injuries, the potential impacts on your future health, and the other driver's actions in causing the crash and whether you are partially to blame.
To get the maximum amount you need to recover, get our experienced Monterey car accident lawyer on your side. We negotiate with insurers to get the best possible settlement.  Other actions you can take to help support your claim include:
Keep copies of all medical records and receipts related to your injuries;
Keep records regarding lost wages and other costs you incur;
Keep a journal documenting how your injuries impact your personal and social life;
Use sites such as Edmonds to find out not only the total value of your vehicle but the price you will need to pay to replace it.
Request A Consultation With Our Monterey Car Accident Lawyers
To get the maximum amount in a car accident settlement, speak to the Allen Law Firm before making any statements to insurers or accepting any settlements. Call or contact our Monterey car accident lawyer online to request a consultation today.
Sources:
ots.ca.gov/media-and-research/crash-rankings-results/?wpv_view_count=1327&wpv-wpcf-year=2019&wpv-wpcf-city_county=Monterey+County&wpv_filter_submit=Submit
edmunds.com/