Hit And Run Car Accidents In Monterey: How We Hold At Fault Drivers Accountable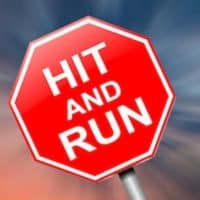 When any type of crash or collision occurs, all drivers are expected to stop at the scene. Unfortunately, hit-and-run car accidents in Monterey are common and can leave victims suffering serious, potentially fatal injuries. A recent hit-and-run crash emphasizes how dangerous these accidents can be. In this type of situation, our Monterey car accident lawyer helps victims and their families hold those at fault accountable.
Monterey Hit and Run Accident Proves Fatal For Victim
A recent hit-and-run car accident occurred on Highway 1 in Monterey. According to a June 1 2023 KSBW News report, it happened near Aguajito Road, shortly before rush hour on a weekday afternoon. California Highway Patrol (CHP) reported that a silver car struck a white 1988 Volkswagen van, which was driven by a 62-year-old Carmel man.
The impact of the crash caused the van to roll over several times. Sadly, the at-fault driver fled the scene and the victim was pronounced dead at the scene. CHP asked the public to notify them immediately if they saw a vehicle matching the description with major front-end damage.
These types of crashes are unfortunately common. According to the California Office Of Traffic Safety (OTS), an average of more than 200 hit-and-run car accidents in Monterey County happen each year. Whether the driver panicked or has other reasons for not remaining at the scene, such as driving under the influence or having outstanding warrants, it can have potentially devastating impacts:
Delays the time in which officials are notified;
Prevents victims from getting the immediate medical care they need;
Makes it harder for both victims and surviving family members in fatal crashes to get the compensation they are entitled to.
Holding Hit And Run Drivers Accountable For Their Actions
When a hit-and-run crash occurs, contact our Monterey car accident lawyers immediately. We can take the steps needed to hold the at-fault driver accountable. This includes:
Talking to witnesses from the scene to get a description of the driver or the vehicle;
Reviewing videos from nearby surveillance cameras, which may provide additional clues;
Working with police and soliciting tips from the general public;
Canvassing neighborhoods and speaking with local mechanics, who may have encountered the driver.
Once we identify the driver, we take the additional legal actions needed. While your own insurer may cover a portion of your costs, this can leave you paying out of pocket and does nothing to hold them accountable for their behavior. The best option is often to file a civil lawsuit through the Monterey County Court. This can entitle victims and their families to compensation for medical expenses, lost wages, pain, suffering, and other losses that result.
Contact Our Monterey Car Accident Lawyers Today
At the Allen Law Firm, we help you hold hit-and-run drivers accountable for their actions and get the compensation you are entitled to in a claim. Call or contact our Monterey car accident lawyers online today to request a consultation.
Sources:
ksbw.com/article/chp-looking-for-driver-in-deadly-hit-and-run-on-highway-1/44067498#
ots.ca.gov/media-and-research/crash-rankings/
monterey.courts.ca.gov/