How To Reduce The Risks Of Children's Accidents And Injuries In Monterey This Summer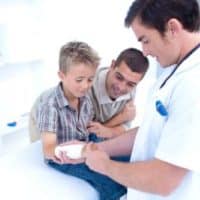 With local schools out for summer vacation and the large amounts of families visiting the area, children are more likely to be out and about. While you want them to have fun and enjoy all Monterey has to offer, it is important to be aware of the risks. Our Monterey personal injury lawyer explains common hazards and offers safety tips to keep the children you love safe.
Common Summer Accidents And Injuries That Put Children At Risk
According to statistics from the Centers for Disease Control and Prevention (CDC), accidental injuries are a leading cause of death and disability among children. Among the most common causes include:
Bicycle accidents: Whether riding alone, with friends, or with their parents, children's bicycle accident injuries are common and can range from minor cuts or bruises to serious lacerations, broken bones, and concussions.
Playground accidents: Visiting the local playground or community park is a great way for children to exercise and learn important social skills. However, fall-related fractures and concussions can happen while using swings, slides, or other playground equipment.
Swimming accidents: According to the CDC, drowning is the leading cause of death among children. Even non-fatal drowning accidents in Monterey can cause devastating personal injuries.
Trampoline accidents: From the backyard to local play centers, trampolines are popular among children and a great place to have some summer fun. Unfortunately, trampoline accidents are a common cause of bone fractures, concussions, and lacerations.
How To Protect Children From Personal Injuries In Monterey
Children are vulnerable to accidental injuries at any time of year, but the risks increase over the summer months. To protect them, follow these safety tips:
When children are bicycling: Require them to wear a helmet, which can reduce the risk of serious brain injury in children by nearly 90 percent. Wearing knee pads and elbow pads can reduce the risk of lacerations and fractures.
When on the playground: Actively supervise young children and avoid playgrounds paved with concrete or gravel. Instead, seek out those that have rubber or wood chips.
When swimming: If taking children to a community or public pool, make sure the pool's chemicals are safe by checking out their latest inspection score online. Enroll your child in swim classes and require younger ones to wear floaties at all times. If you have your own pool, make sure it is securely fenced and covered when not in use.
With trampolines, use a safety net to prevent falls and restrict use to one child at a time.
Be aware that car accidents pose serious risks to children as well. To prevent serious car accident injuries, make sure they are belted in or in an age-appropriate car seat.
Contact Our Monterey Personal Injury Lawyer Today
At the Allen Law Firm, we help people of all ages who suffer personal injuries get the compensation they need to recover. If your child is injured, get our legal team on your side. Call or contact our Monterey personal injury lawyer online and request a consultation today.
Sources:
cdc.gov/injury/features/child-injury/index.html
cdc.gov/drowning/facts/index.html
helmets.org/stats.htm#effectiveness