How Much Is An Average Car Accident Insurance Settlement?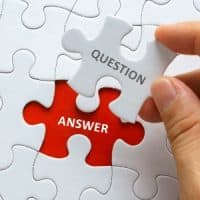 Car accidents in Monterey can have a devastating impact on your life. When they happen due to negligence on the part of other drivers involved, you have the right to hold those at-fault accountable. While the exact amount you may be entitled to will vary based on the details in your particular case, our Monterey car accident lawyer explains common types of compensation available.
The High Cost Of Car Accidents In Monterey
Even the safest and most experienced of drivers can end up involved in a car accident in Monterey. Reckless behavior on the part of other motorists, such as speeding, running red lights, and driving distracted or under the influence are often to blame.
Unfortunately, even a relatively minor crash or collision can result in major expenses. According to the National Highway Traffic Safety Administration (NHTSA), the immediate medical costs alone can total hundreds of thousands of dollars. This is in addition to other expenses, which are likely to include:
Future medical care and treatment, which may be required in cases of broken bones, sprained or torn muscles and tendons, head or brain injuries, and injuries to the spinal cord or column;
Property damages, which include the cost of repairing or replacing your vehicle and any items, such as laptops or cellphones, destroyed during the crash;
Lost wages, which includes both current losses in income and future lost earnings or wages in the event of ongoing impairments.
In addition to these actual costs, you are also entitled to compensation for intangible losses, such as pain, suffering, and lost enjoyment in life. While the exact amount varies case by case, it is not uncommon for damages to total $500,000 or more.
Getting The Maximum Amount In A Car Accident Claim
Insurance policies the at fault driver may help compensate you for a car accident in Monterey and it is not uncommon for representatives to offer an immediate settlement. However, be aware that this amount is likely to be far less than what you need to recover. According to the Insurance Information Institute (III), the average payout is roughly $20,000 or less.
To avoid having to pay heavy amounts  out-of-pocket, speak to our Monterey car accident lawyer before accepting any settlement offers. Steps we can take to get you the maximum amount include:
Thoroughly review your case and determine the full amount you may be entitled to;
Conduct our own investigation and gather evidence needed in your claim;
Negotiate with insurers on your behalf to get the maximum amount;
File a car accident lawsuit, which may entitle you to additional amounts of compensation.
Discuss Your Options With Our Monterey Car Accident Lawyer
You have only one chance to get compensation after a car accident in Monterey. To get the maximum amount you need to recover, reach out to the Allen Law Firm before accepting any settlements. Call or contact our Monterey car accident lawyer online and request a consultation to discuss your options today.
Sources:
crashstats.nhtsa.dot.gov/Api/Public/ViewPublication/813403
iii.org/fact-statistic/facts-statistics-auto-insurance