Four Common Types Of Lyft And Uber Accidents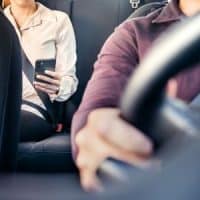 Ridesharing services, such as Uber and Lyft, are popular among residents of Monterey. They provide a safe way to get home after a night out with friends, prevent you from having to pay heavy parking fees at airports or other areas, and generally provide a quick, convenient way to commute. However, Lyft and Uber accidents are a serious concern. Find out common ways they happen and how to protect your rights in a claim.
How Lyft and Uber Accidents In Monterey Happen
According to Pew Research reports, nearly 40 percent of the U.S. population relies on ridesharing services such as Uber and Lyft regularly. This number has steadily increased over the years, as has the number of ridesharing drivers on the road. Unfortunately, Lyft and Uber accidents are now more common as a result. The following are four ways they frequently occur:
Uber or Lyft car accidents: Crashes and collisions involving Uber and Lyft are increasingly common and can end up leaving passengers and other drivers involved suffering serious personal injuries. These cases are among the most complex, as both the ridesharing driver and the other motorist in the accident may share a portion of the blame.
Uber and Lyft passenger accidents: As a passenger in the vehicle, you are at the mercy of the ridesharing driver. Vehicle defects as well as reckless or aggressive driving behavior can cause you to get violently jostled, thrown from your seat, or suffer other impacts that result in personal injuries.
Uber and Lyft passenger accidents: These can impact innocent bystanders as well as passengers waiting for their ride or exiting the vehicle after a trip.
Uber and Lyft bicycle accidents: Bicycling is a popular recreational activity and an inexpensive form of transportation for many Monterey residents. However, bicyclists are among the most vulnerable road users and can suffer severe injuries as a result of Uber and Lyft accidents.
Your Rights In Filing A Claim
When any type of Lyft or Uber accident in Monterey happens, take these steps to protect your rights in filing as claim:
Notify the police immediately so that an accident report can be filed;
Get the name of the driver, the ridesharing company they work for, and any other motorists involved;
Get names and contact information for witnesses at the scene and take photos with your cell phone, if possible;
Seek medical attention immediately as well, regardless of the severity of your injuries.
Lyft and Uber insurance policies offer a million dollars in coverage. However, it only applies in limited situations. Our Monterey Uber accident lawyer protects your rights in seeking compensation through these companies, the at-fault driver or any other motorists involved, whether through insurance or by filing a personal injury lawsuit.
Request A Consultation With Our Monterey Uber Accident Lawyer
Ridesharing accidents are among the most complex claims. To get the compensation you are entitled to, get the Allen Law Firm on your side.  Contact our Monterey Uber accident lawyer and request a consultation.
Sources:
pewresearch.org/fact-tank/2019/01/04/more-americans-are-using-ride-hailing-apps/
uber.com/us/en/drive/insurance/