Recovery From A Car Accident In Monterey Involving An Uninsured Driver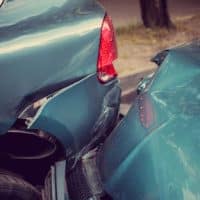 Car accidents in Monterey happen on a regular basis and personal injuries suffered by victims have the potential to be severe. Medical expenses may total hundreds of thousands of dollars, in addition to lost wages and property damages. When another driver is to blame, you have the right to hold them liable for these costs. When an uninsured driver car accident in Monterey happens, find out how to get the compensation you need to recover.
Uninsured Drivers in Monterey
The California Department of Motor Vehicles (DMV) advises that all drivers are required to have a mandatory minimum amount of auto insurance. This includes personal injury protection (PIP) to help offset medical expenses and property damage liability (PDL), which helps cover the costs of damages others suffer.
Unfortunately, despite these requirements, California is in the top ten in the country when it comes to uninsured drivers. Close to 20 percent of all motorists lack the required coverage. Common reasons include:
Mistakenly allowing their policy to lapse;
Refusing or being unable to pay the high costs of coverage;
Lacking a valid driver's license or vehicle registration;
Having excessive tickets, a DUI, or other issues that limit the ability to purchase a policy.
Some uninsured drivers think a car accident is unlikely to happen to them or otherwise decide to take their chances. Unfortunately, this can put you at a disadvantage if a collision occurs.
How To Get Compensation In An Uninsured Driver Car Accident 
Your best option for recovering compensation when you are injured by an uninsured driver is to make a claim with your own car insurance. However, to be successful in making such a claim, you must have a policy that provides coverage for "Uninsured Motorists" (UM).  UM insurance generally covers injuries that you or one of your passengers suffer in a crash caused by another driver that has no insurance (or too little insurance). UM insurance may also provide compensation if you are injured by an uninsured driver while you are riding a bicycle or walking as a pedestrian.
Some of our clients are worried that making a UM claim with their own insurance will cause their rates to increase or that the insurer will cancel their policy. California law, however, prohibits insurance companies from raising rates for making a UM claim where the accident was not your fault.
A UM claim may entitle you to the following compensation:
Coverage of all current and future medical expenses;
Reimbursement for lost wages and future losses in income due to long-term disabilities;
Costs associated with repairing or replacing your vehicle;
Additional amounts designed to compensate you for pain and suffering.
Keep in mind, however, that your recovery will be limited by the amount of UM insurance coverage that you purchased. If you are purchasing (or renewing) car insurance, we recommend that you talk to your agent and make sure that the policy includes UM coverage. We also recommend that you purchase as much UM insurance as you can afford to protect yourself in the event of a crash caused by an uninsured driver.
Contact Our Monterey Car Accident Lawyers Today
If you are involved in an uninsured driver car accident in Monterey, The Allen Law Firm is here to help you get compensation. Call or contact our office online and request a consultation with our Monterey car accident lawyers today.
Sources:
dmv.ca.gov/portal/vehicle-registration/insurance-requirements/
iii.org/fact-statistic/facts-statistics-uninsured-motorists
leginfo.legislature.ca.gov/faces/codes_displaySection.xhtml?sectionNum=1714.&lawCode=CIV